Cochon 555 - 5th Anniversary
Sunday, April 21st | 4PM (VIP) | 5PM (General Admission)
Five chefs, five pigs, five winemakers, five years! Do not miss it when this one-of-a-kind traveling culinary competition and tasting event comes home and marks a culinary milestone with its 5th Anniversary Tour. Created to promote a national conversation around the sustainable farming of heritage-breed pigs, each event challenges five local chefs to prepare a menu from the entirety of one 200 pound family-raised heritage breed of pig, nose-to-tail. Twenty judges (culinary luminaries) and 400 guests help decide the winning chef by voting on the "best bite of the day". The winner will be crowned the Prince of Porc and will compete at Grand Cochon event at the FOOD & WINE Classic in Aspen on Sunday, June 16.
VIP guests will experience some of the new additions for 2013, including the launch of the cocktail competition called "Punch Kings" featuring Breckenridge Bourbon and six local bartenders, the all-new Tartare Bar, sustainable oysters and reserve wines and spirits.
The fun continues with a butcher demonstration and raffle to benefit the culinary student volunteers, ice-cold brews, Champagne toast, award ceremony, Fernet Branca digestifs, pork-spiked desserts, cold-brewed coffee and of course, the after party will immediately follow.
The tour kicks-off in New York City each year with over 400 commitments from culinary pioneers in all corners of the country. The message of honest food and best in seasons reaches all types of lifestyles through a social mixture of events. The 14 city tour gradually moves from distinguished Grand Ballroom style tasting receptions to elegant, outdoor wine-country cooking events where chefs and butchers work together to prepare nature's bounty over all-natural fuels. By September, the program closes with 3-day festival called Heritage BBQ celebrating wineries, craft spirits, family farms, butchers, National Bourbon Month and BBQ.
Location
Four Seasons Hotel Miami
Official Host of Cochon 555
1435 Brickell Ave
Miami, FL 33131
Tickets
$125 (General Admission)
$200 (VIP)
Purchase here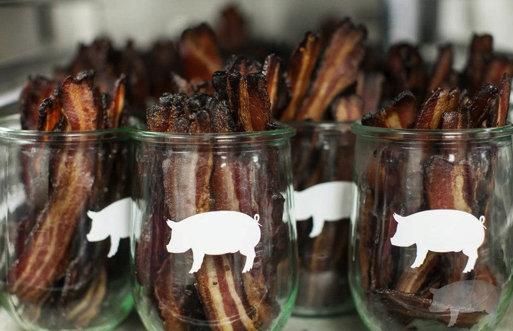 Click here to see our photo gallery from last year.