Definitely Miami's hottest week of the year, this annual event – which is back in the Magic City this week – brings together celebrities, artists, world-renown galleries, art lovers, Miami's finest and more to celebrate the best in art, design and creative inspiration. From fashion shows and celebrity chef events, to art fairs, champagne celebrations, dazzling parties, red carpet soirées, and of course, eye-popping art installations everywhere you turn, the most exclusive events of the year are taking place now.
Starting today, read below for the hottest occasions worth going to during Miami Art Week 2016 – that is, if you can get in.
L'Eden by Perrier-Jouët: An Enchanted Experience
TUESDAY, NOVEMBER 29
---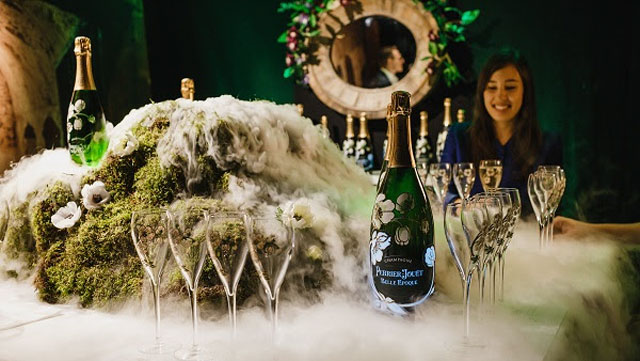 Taking place in the always-elegant Casa Faena, this whimsical, over-the-top party is sure to be one for the books. Created by Simon Hammerstein and sponsored by Perrier-Jouët, expect to be transported to another world, one overflowing with Miami's most elite socialites and endless champagne. Invite only.
DuJour and Jetsmarter Art Basel Kick Off Party
WEDNESDAY, NOVEMBER 30
---

This invite-only poolside soirée is the ultimate way to kick-off Art Basel 2016. A celebrity-studded affair, this DuJour Magazine party, hosted by Jason Binn, will celebrate both the magazine's recent cover star, Kris Jenner, and the release of All-American XVI by Nan Bush and Bruce Webber. While you mingle with A-list guests like Jason Binn, Kris Jenner, Nan Bush, Bruce Webber, Alexa Greenfield, Archie Drury, Audrina Patridge, Hollie Watman, Karolina Kurkova, Philip Levine (Mayor of Miami Beach), Nick Cannon, Ronn Torossian, Sergey Petrossov, Scott Disick and more, dine on drinks and handcrafted bites from the Seminole Hard Rock Hotel& Casino's award-winning new-style Japanese restaurant, Kuro. As if that's not enough already, there will be plenty to keep you entertained – like music by The Extortionists, Ibe Soliman and Public School's Dao-Yi & Maxwell Osborne – and of course, the people-watching. This event is invite only, and will take place from 7 p.m. to 11 p.m.
Grand Finale, 7th Annual Bombay Sapphire Series
THURSDAY, DECEMBER 1
---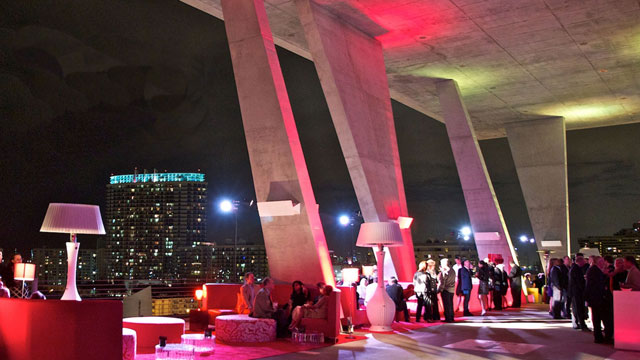 Marking the end of the 7th Annual Bombay Sapphire Artisan Series, which seeks to find the next big name in visual arts, this special evening event will celebrate the program's 16 finalists. Guests will enjoy music by Jermaine Dupri, bites, and of course, cocktails, and get a chance to mingle with the artists one last time before the winner is announced. This event is invite only, and will take place from 8:30 to 11:30 p.m. at the 1111 Lincoln Road.
Raising Malawi with Madonna
FRIDAY, DECEMBER 2
---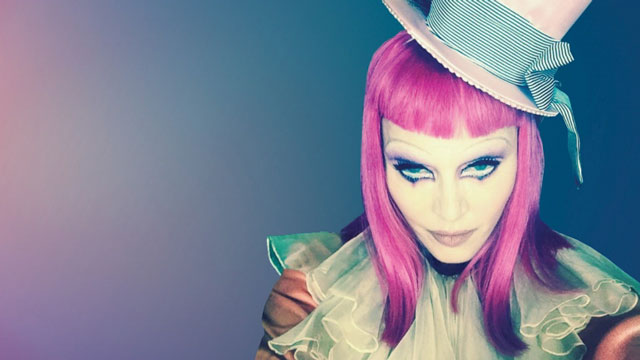 Join visionary Alan Faena, Len Blavatnik and the modern-day superwoman herself – MADONNA – for a night of music, art, and in the Queen of Pop's true fashion, mischief! Tickets for this one-of-a-kind concert, cocktail party, art auction and seated dinner start at $5,000 apiece, and for good reason. Not only will Late Late Show host James Corden serve as Master of Ceremonies, but there will also be special appearances by Sean Penn, Chris Rock and Ariana Grande. Plus, proceeds of the event will benefit Raising Malawi, Madonna's non-profit organization committed to bettering the lives of impoverished children in southeast Africa through health, education and shelter. Tickets for this event start at $5,000.
Iconic Basel Sagamore Brunch
SATURDAY, DECEMBER 3
---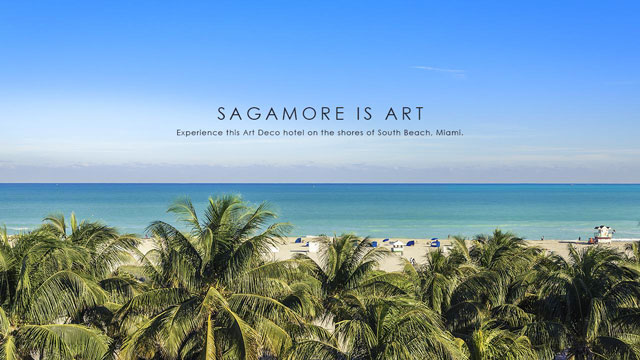 When it comes to Basel, there's nowhere more iconic than South Beach's Sagamore Hotel. Now under new management, this year's hotel owners are continuing the locale's staple Basel traditions – namely, the Basel brunch. Sponsored by BNY Mellon Wealth Management, Marsh & McLennan Agency and Unity Jets, this invitation-only brunch will include an inspiring program of live music, art and culture; highlighting six female street artists known for various media platforms, live poetry by past Piano Slam winners, and two performances by famed pianist, Ji. Part of the brunch's proceeds will benefit different organizations, one of which is the Mosaic Dance Project, which provides an immersive dance performance experience for viewers far and wide. This brunch is invite only, and will run from 9 a.m. to 1 p.m.
ALL WEEK LONG
---
Night Market at PAO by Paul Qui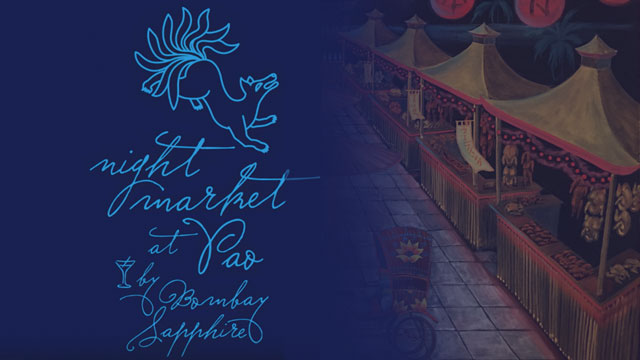 Taking place at Faena all week, Night Market at PAO by Paul Qui, an illuminated indoor-outdoor night experience, is unlike anything Miami Beach foodies have ever seen before. Inspired by electrifying nights and alleyway markets in Southeast Asia, Night Market will feature exclusive nightly menus paired with music and inventive cocktail collaborations by Gary Hayward, Bombay Sapphire's North American Brand Ambassador, and Faena's own mixologist, Marko Tomovic. These public dinner options, which run nightly from Wednesday, November 30th to Saturday, December 3rd, each feature a 4-course collaborative menu by James Beard Award-winning Chef Paul Qui and other top chefs, like Edward Lee of 610 Magnolia and PBS' Mind of a Chef, Chef Christopher Haatuft of Lysverket in Norway, and Erik Bruner-Yang of Washington D.C.'s Toki Underground. Adding to its allure, all courses will be paired with a specialty Bombay Sapphire Gin craft cocktail and guests will benefit from live music all night long. Tickets for this event are priced at $175 per person, per dinner. Tickets can be purchased here or by calling (786) 655-5600.
Nautilus Cabana Club Beach Tent presented by UP & DOWN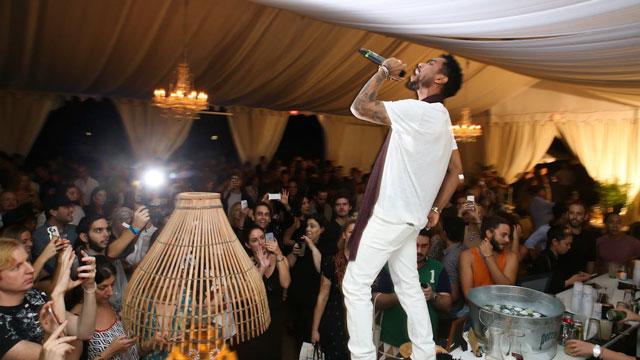 The ideal hideaway for celebrities, VIPs and seasoned partiers alike, UP & DOWN is one of NYC's hottest places to drink and dance. For this week only, the NYC hotspot will take up residence at Miami Beach's Nautilus Cabana Club Beach Tent, at the Nautilus Hotel, for a mix of VIP private and public events. This pop-up will be open nightly during Miami Art Week, from 11 p.m. to late night.
$100 Golden Cristal Donut Pop Up Shop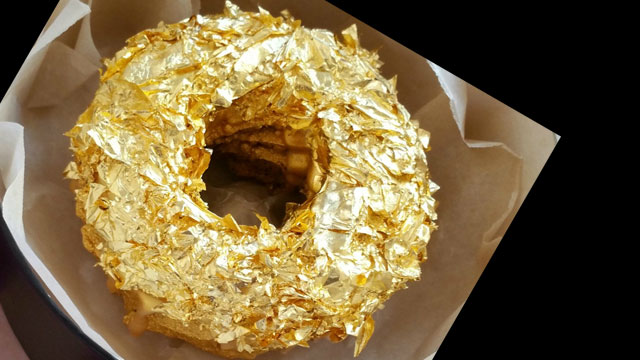 It's hard enough to turn down a regular donut – so when we heard NYC donut shop, Manila Social Club was coming out with a 24K-gold, $100 donut in Miami just for Art Basel… you better believed we were hooked. Handmade by Chef and Co-Owner Bjorn De La Cruz, these donuts are made with Ube, a naturally-purple sweet yam found in the Philippines, as well as Ube mousse, Cristal gelée, Cristal icing, 24K gold dust and a hand-gilded 24K gold leaf. Available for this week only, pre-order your 24K Golden Crystal Ube Donuts online, and pick up your order between December 1st and December 5th at their pop-up location in Miami Beach, the new CCool Rudilf Budja art gallery. Donuts cost $100 each, or $1,000 per dozen. Donuts are made the same day as their scheduled pick-up, and will not be refunded or remade if you miss your pickup date.
The Flamingo Lounge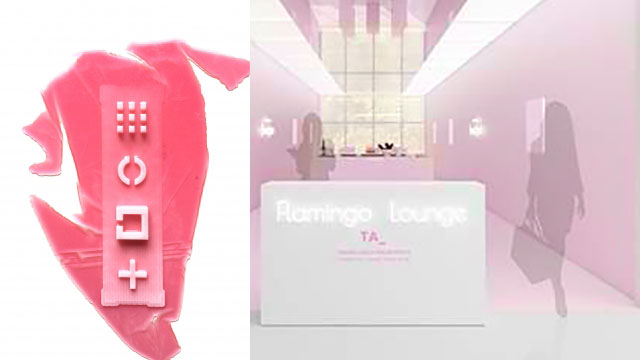 This year, Design Miami VIP ticketholders are in for a treat – a candy-pink treat, to be exact. Designed by the Istanbul-based Tabanl?o?lu Architects, marking their first project in Miami, the satellite fair's VIP lounge will be adorned in one, candy-pink color; a design choice primarily inspired by Miami's bright and tropical surroundings. Head to this haute hangout for glasses overflowing with Perrier-Jouët, the official beverage sponsor of the Design Miami VIP Lounge, and bites from Dean & Deluca, the official café and food sponsor of Design Miami. Called The Flamingo Lounge to reflect its signature color, this space will play host to top collectors, gallerists, designers and curators from around the world. This lounge is open to VIP ticketholders only, and will be open from November 30th to December 4th.