We are getting closer and closer to the highly anticipated Miami Spice kickoff event, Iron Fork, and just yesterday the two competing chefs were announced. For the first time ever, it will be between two female executive chefs. Eileen Andrade, of Finka Table & Tap will compete against Dena Marino, of MC kitchen in the annual "Fork Off." Both chefs are extremely excited for the challenge and experience, as both have found great success in their own restaurants. Each focuses on completely different cuisines and cooking styles, so it will be very interesting to see what they create on competition day.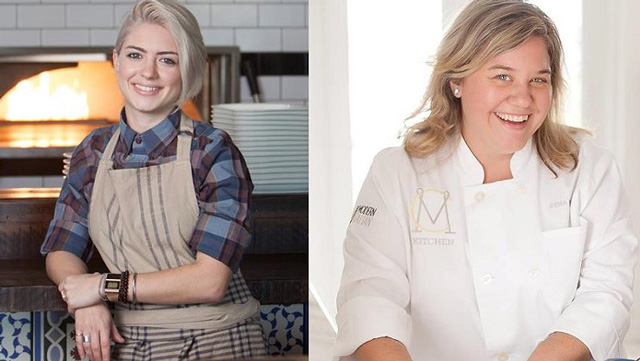 Andrade, along with her brother Jonathan, opened Finka in July 2014 and have received high praise everyday since. The restaurant focuses on the blending of Latin and Asian flavors, and packs the house every evening delighting patrons with unique dishes. When asked about the competition, Andrade says she's "excited that we've got women involved," and has worked with Dena on previous occasions so she believes it will be "fun to go head-to-head - or fork-to-fork."
Marino opened MC Kitchen in November 2012 after working for Michael Chiarello's Italian restaurant, Ajax Tavern, in Aspen. Marino focuses on meddling rustic Italian creations with modern flavor combinations and it delights frequent customers ranging from power brokers to Miami Heat players. Marino is definitely excited for the battle, saying "I'm a very competitive person…I want to win!" She definitely has experience, getting the opportunity to battle Masaharu Morimoto on Iron Chef America a few years ago, and absolutely loves that the theme is farm-to-table.
Farm-to-table is becoming incredibly popular in the Miami culinary scene, and battle MC/referree Chef Allen Susser couldn't be more pleased. He said "we're finally catching up here…professional and home cooks have access to some of the best seafood in the world. It's about time we focused on the good ingredients we have to choose from down here."
For the actual competition, each chef will have fresh, local produce, proteins, and seafood to cook with as well as a mystery ingredient given to them right before they begin. What they must do is create a one of a kind, spectacular dish featuring the mystery ingredient to wow the panel of judges and get awarded the Skillet of Excellence. The competition is always the crowd favorite, but don't forget at Iron Fork you will also be able to enjoy showcases from the best restaurant's in Miami. We can't wait- game on!