Considered as the World's Premier Food & Tennis Experience, Taste of Tennis presented by Citi launches its inaugural event in Miami after 15 years of kicking off the US Open Tennis Championships in New York.
An all-star lineup of tennis personalities, local celebrities and of course Miami's best chefs will come together to present a one-of-a-kind evening. Meet and mingle with tennis celebs like doubles team Bob and Mike Bryan while indulging in exquisite bites and signature cocktails.

www.tasteoftennismiami.com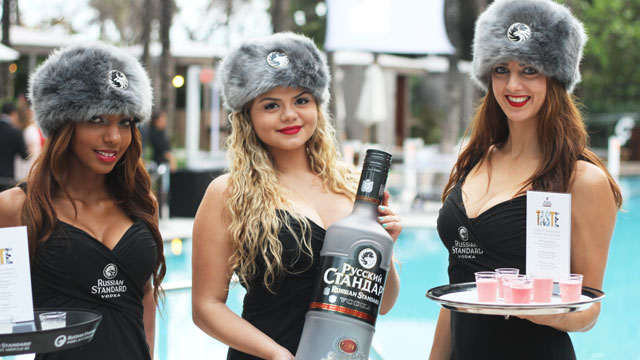 An all-star lineup of tennis personalities celebrated the inaugural Taste of Tennis event held in Miami Beach this week. The event teamed up Miami's best culinary talent with Tennis Pros to create a one-of-a-kind tasting experience hosted at W South Beach Hotel. Guests were welcomed with signature cocktails courtesy of Botran Rum and Russian Standard Vodka while a bright selection of wine was provided by Franciscan Estate and Mouton Cadet. Other refreshments included Evian water, Goose Island Beer and La Colombe Coffee.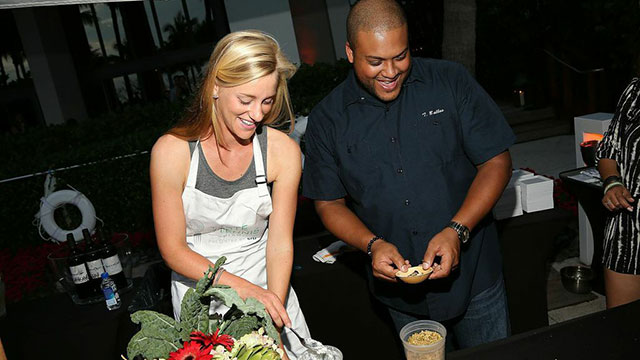 A sophisticated crowd of tennis fans, including many Miami celebs, were treated to exquisite bites including a sneak peek of Bradley Kilgore's upcoming Wynwood restaurant, ALTER. Other favorites included Chef Paula DaSilva's, 3030 Ocean, chilled sausage, SUGARCANE Chef Timon Balloo's farm fresh Ricotta and beet, and many more. VIP guests indulged in mouthwatering deviled eggs and fresh scallops by Chef Conor Hanlon of The Dutch along with outstanding tequila tastings with Casa Dragones.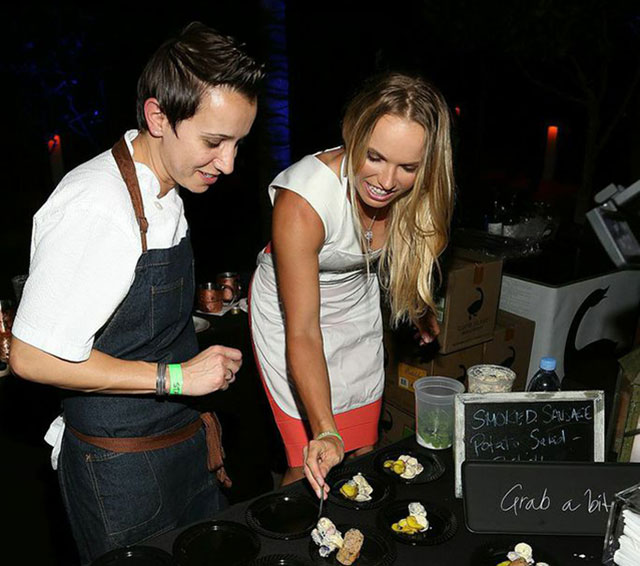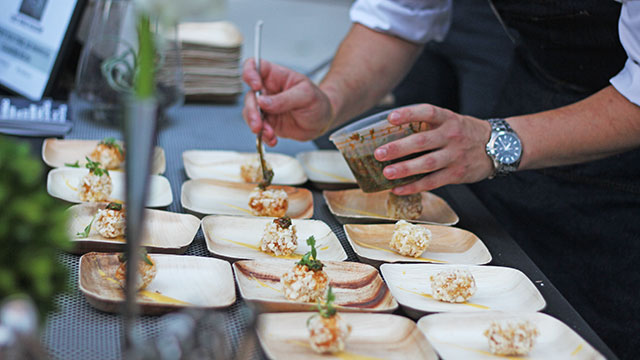 Bob Bryan took a moment to tell us his favorite dining epxerience in Miami, "We had a great night out at Nobu at the Shore Club with (Maria) Sherapova... but there's a restaurant I go to twice a day called Wapo Taco that serves great authentic Mexican food."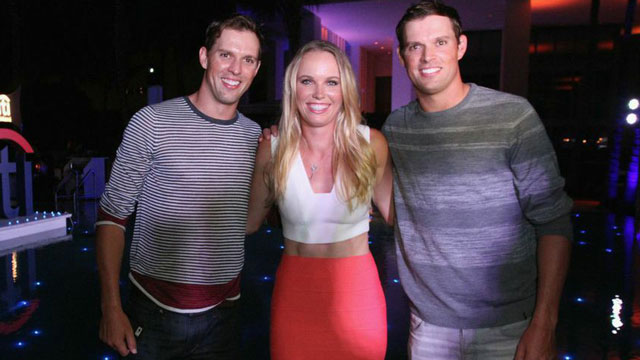 The evening took a unique twist as tennis players teamed up with chefs to "serve" dishes to guests including Sam Groth whom is best known for his world record of the fastest serve in tennis history - 163 MPH! Groth took a more gentle approach this evening by offering each guest a decadent choice of sauces to top on delicious cakes by Gilbert's Bakery.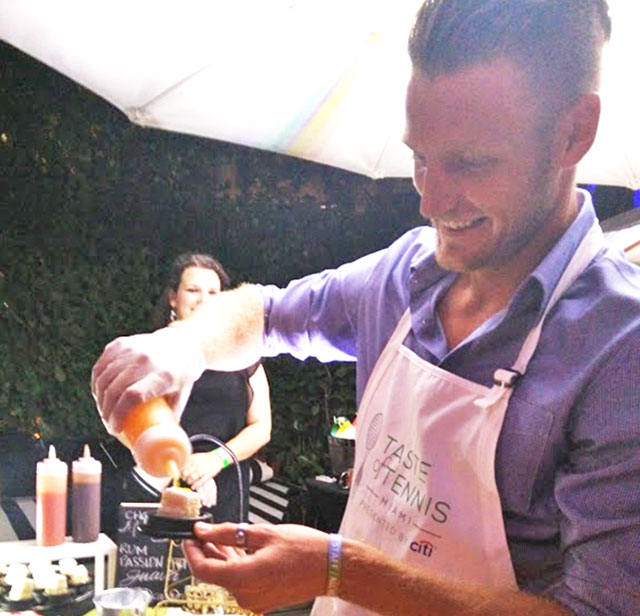 Other evening highlights included a friendly game of ping pong with Bob and Mike Bryan, Caroline Wozniacki and Citi Global CEO Michael Corbat.
For more information on Taste of Tennis Miami and Taste of Tennis New York, please visit www.tasteoftennismiami.com