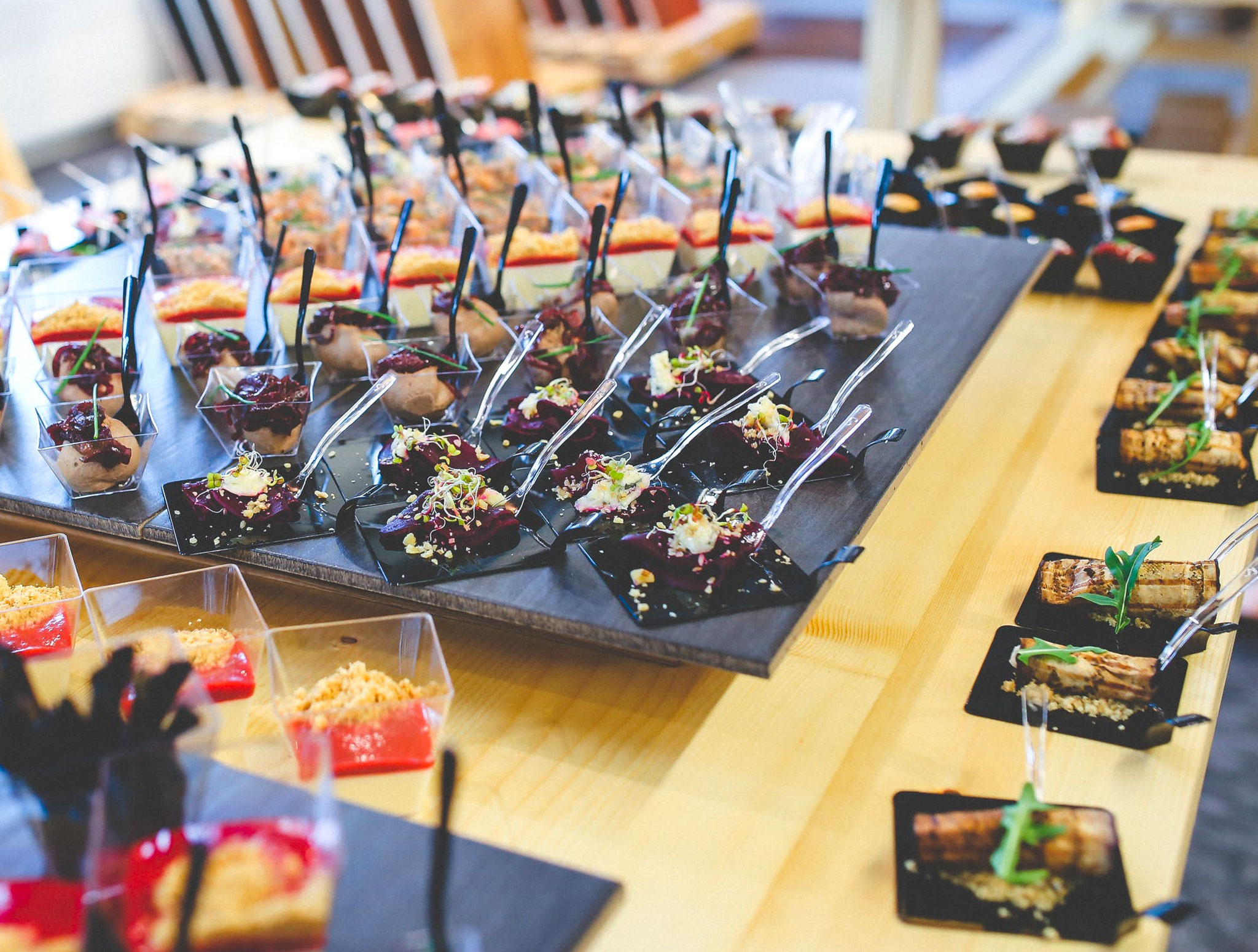 #SOBESeafood returns for its seventh year with South Miami's leading chefs and culinary masterminds with a diverse group of events, incl. donation to a great organization, the CI Foundation's EAT SMART program.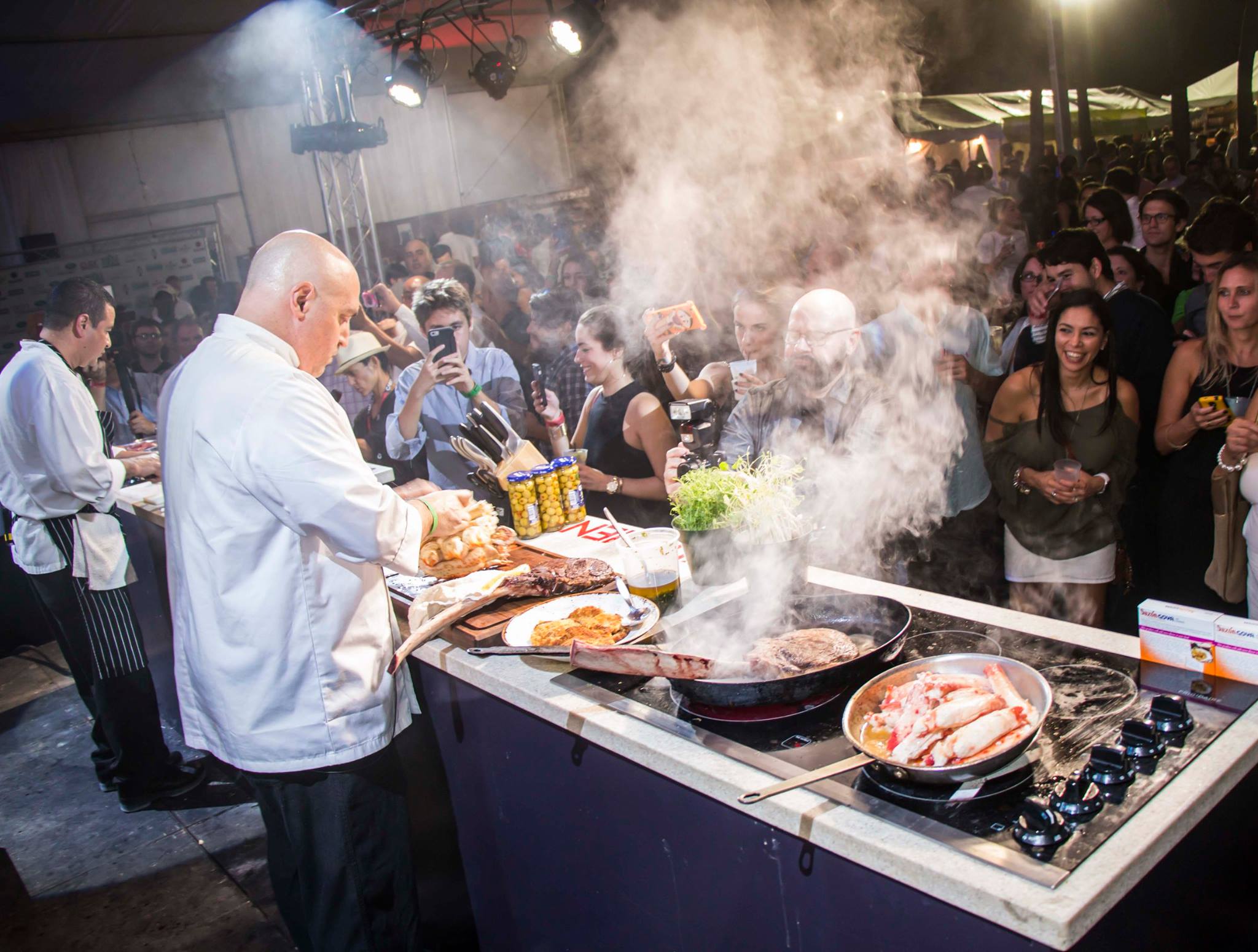 SOUTH BEACH SEAFOOD FESTIVAL kicks off on Tuesday October 22nd. This 7th edition will feature a chef showdown, a festival with 20 of South Florida's top seafood restaurants to create the best gourmet seafood cafés for ONE day only. Joe's Stone Crab, Ella s Lobster Bar, Tomorrowland, Rusty Pelican, Tanuki, Trulusk, The Lobster Shack, Dragonfly, Lobster Bar Sea Grill and many more will be serving you right on the sand.
This year's event lineup: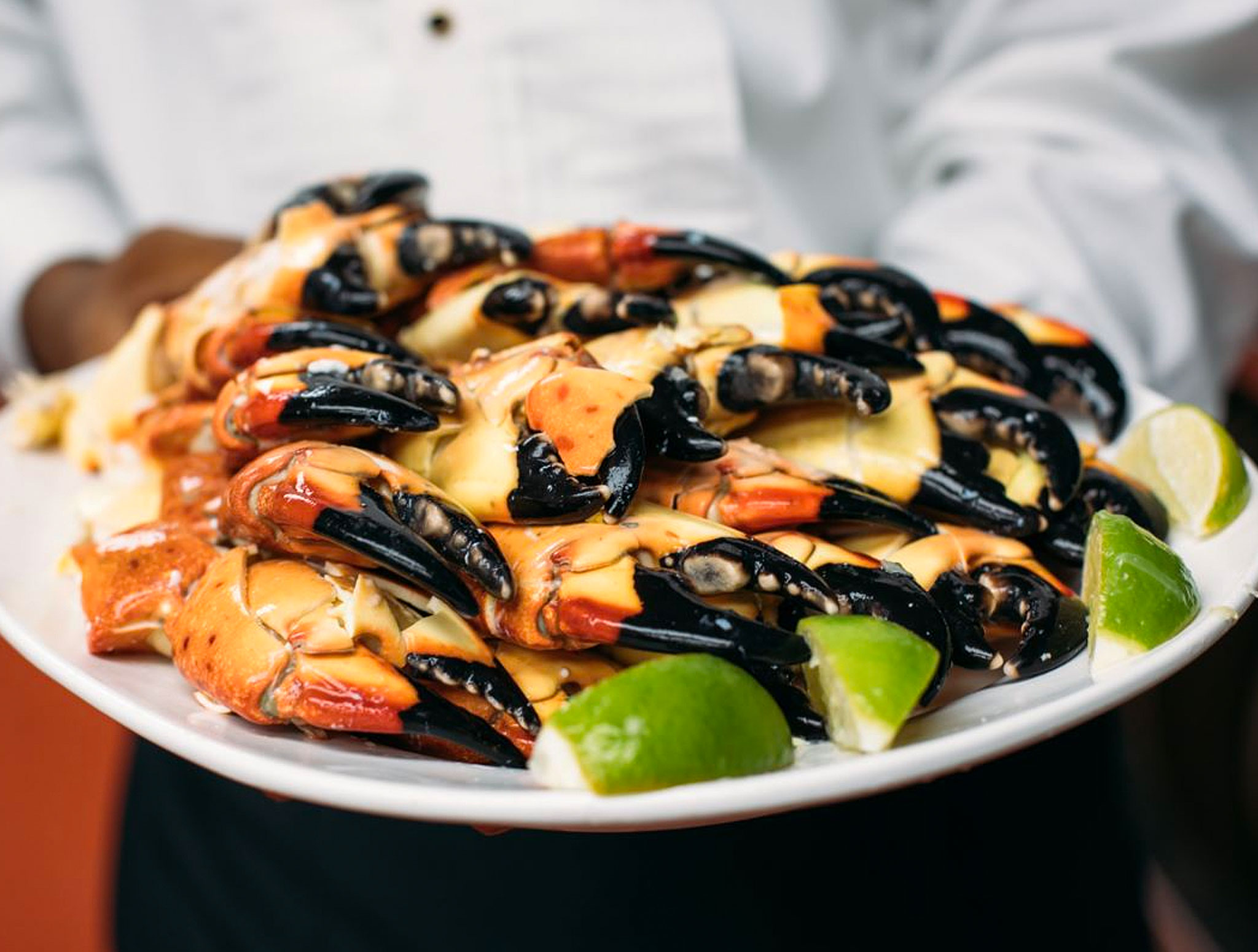 Tue, Oct 22, 2019 | AN EVENING AT JOE'S
6:30 PM - 9:30 PM at Joe's Stone Crab, 11 Washington Ave, Miami Beachh

An Evening at Joe's celebrates South Beach Seafood Week in majestic style with a five-course meal showcasing the delicious cuisine of Chef Andre Bienvenue. Each course is paired with fine wines and spirits sure to transport your taste buds into stone crab season in blissful fashion.
Tickets Include:
Cocktail Hour prior to dinner featuring cocktails by Jack Daniels, Herradura, and Finlandia
Access to the private, VIP Jesse's Room experience
A pre-fixe 5-course wine pairing dinner with a variety of Joe's Stone Crab seafood options available during each course, including pounds of the world famous and freshest stone crabs!
Each course will be paired with a variety of wines
Premium open bar throughout the evening
Access to the private, VIP Jesse's Room experience
VIP Gift Bags
Tickets: $500 - All Inclusive | Only 20 Tickets Available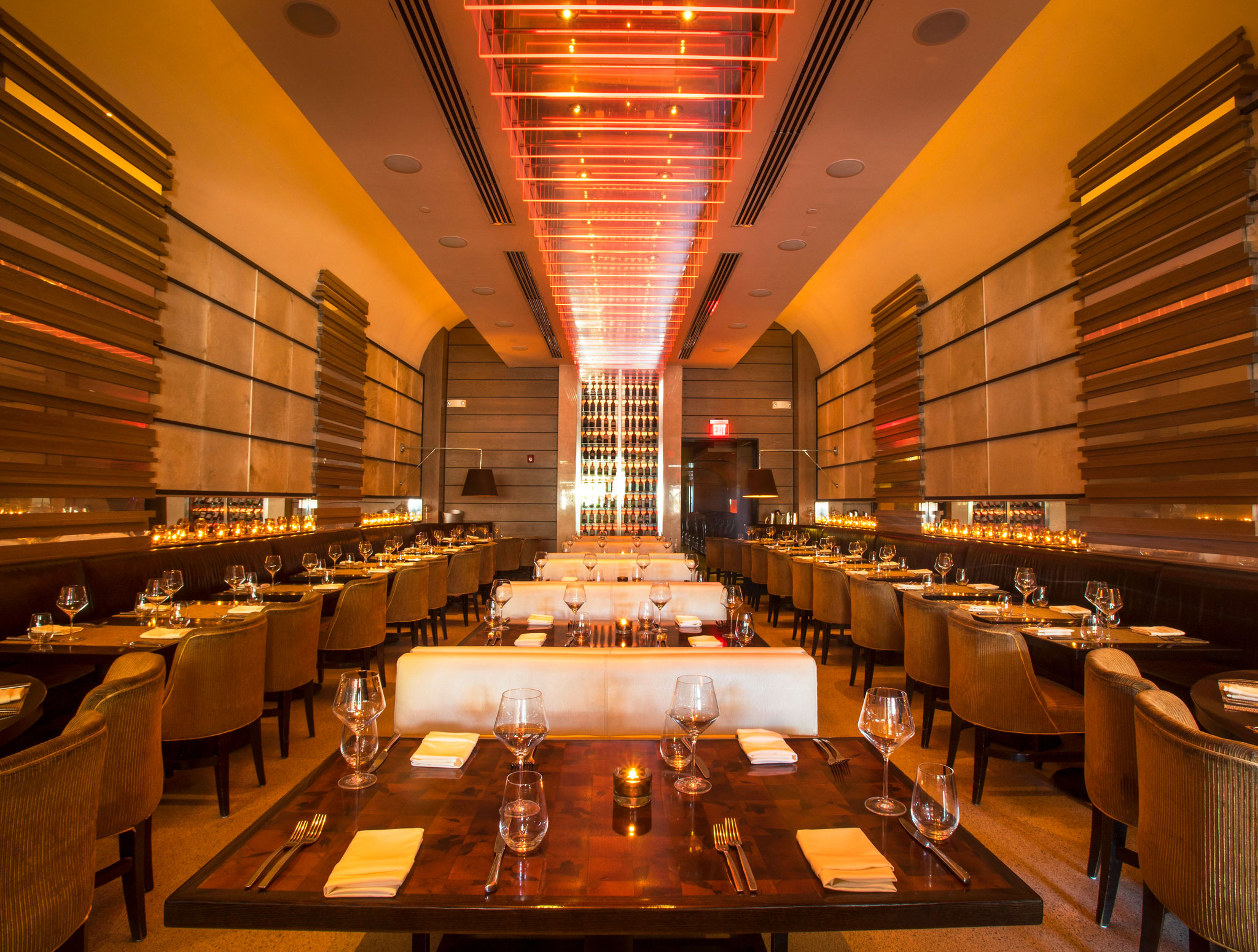 Wed, Oct 23, 2019 | COOKING & COCKTAILS
6:30 PM - 9:30 PM at Meat Market Miami Beach, 915 Lincoln Road, Miami Beachh

Chef Sean Brasel, Executive Chef of Meat Market, and Celebrity Chef Chef Fernando Desa, Executive Chef of GOYA, create a one-of-a-kind, 5-course tapas style event at the luxurious Meat Market on Lincoln Road. Each course will be paired with a unique cocktail, brought to you by Herradura (That's right, six cocktails perfectly paired with each course), Learn the art of the perfect garnish while making your favorite version of the ideal margarita! The event will additionally feature wines by Whitehaven Sauvignon Blanc and Talbott Vineyards Cabernet.
Thu, Oct 24, 2019 | CRABS, SLABS & CABS
6:30 PM - 9:30 PM at Shore Club, 1901 Collins Ave, Miami Beachh

Shore Club's delectable Diez Y Seis Restaurant will educate your palate and enrich your senses with their unique take on the traditional surf n' turf dish. They'll be joined by our favorite neighboring restaurants so you can enjoy flavors from around the world as each chef showcases their interpretation of the delicious pairing, including:
Katsuya South Beach
Le Zoo
Lobster Bar Sea Grille
Milos
Lure Fish Bar
Louis Martini will have Masters of Wine featuring the best "Cab"ernet Sauvignons and Rosés for each dish. Presented by Baptist Health, Baptist is getting into the mix will featuring a health-focused gourmet Surf n' Turf station and hosted by Athens Foods showcasing their gluten free options! Crabs, Slabs, and Cabs is highly exclusive and hosts only 250 people. Tickets are 100% all-inclusive.
Tickets: $150 - All Inclusive | Only 200 Tickets Available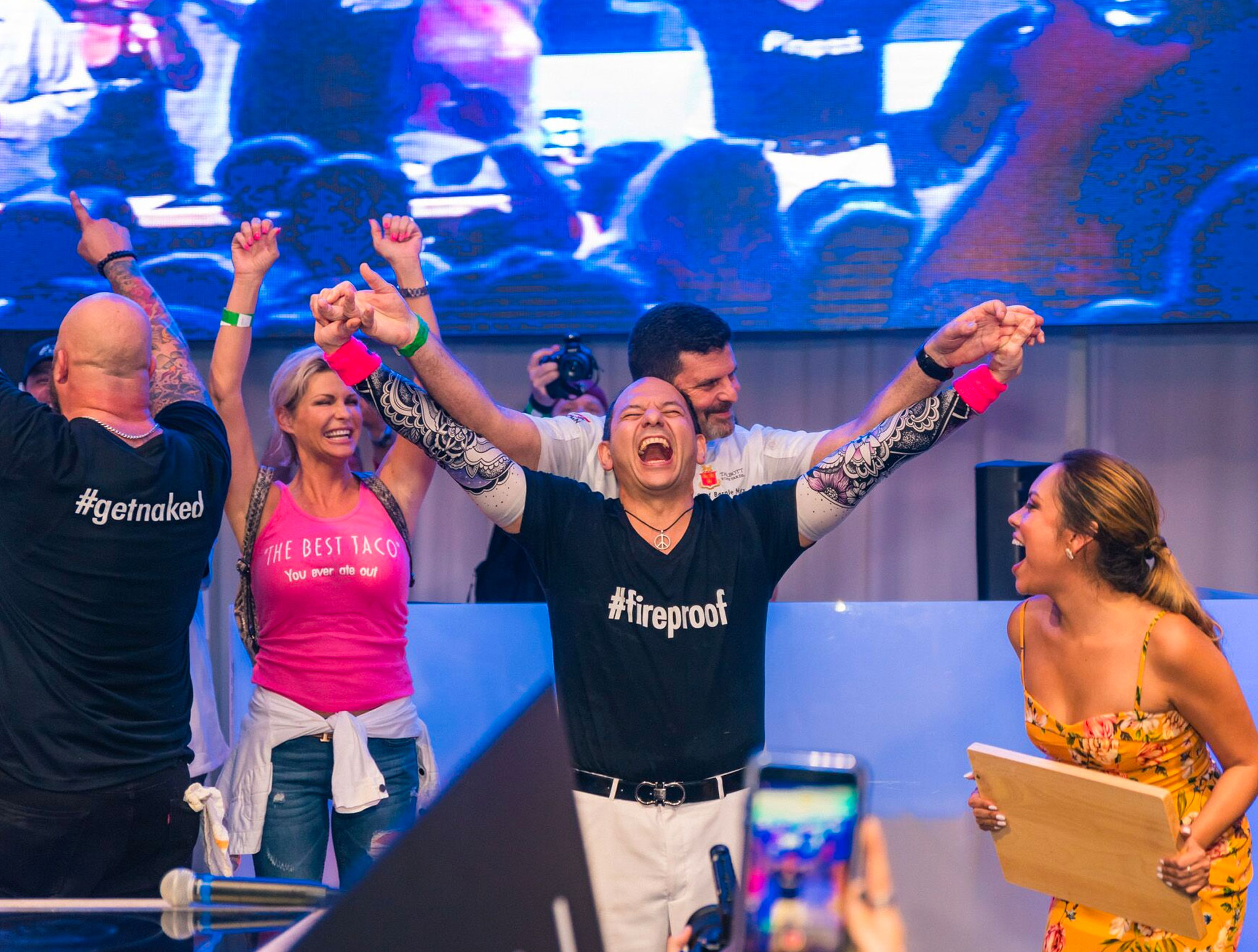 Fri, Oct 25, 2019 | VIP CHEF SHOWDOWN
7:00 PM - 11:00 PM at Lummus Park - Entrance: 12th & Ocean Drive, Miami Beachh

Join Miami's top executive chefs for an evening of competitive culinary cook-offs where YOU are the judge. Indulge with endless seafood and cocktails; tickets are completely all-inclusive! Hosted inside the Land Rover VIP Hospitality Village and #SobeSeafood Week's GOYA Culinary Pavilion, 14 chefs will go head-to-head in seven unique seafood showdowns. Chefs from each battle will take the stage throughout the night where representatives from the culinary and media world will judge the best in each showdown. he deciding factor are THE GUESTS! Visit each restaurant's pop-up cafe throughout the hospitality village, sample each competitor's seafood dish, and vote on your favorites! Help us decide the 2019 CHAMPIONS! Our 2018 reigning champions will be defending their titles:
Battle Oyster: Champion Chef Reiner Mendez, Lure Fish Bar
Battle Tuna: Champion Chef Raul A. Del Poz, Lightkeepers
Battle Fish: Champion Chef Julian Garriga, Seawell Fish N Oyster
Battle Sushi: Champion Chef Masa Hamaya, Dragonfly
Battle Surf n' Turf: 3-Time Champion Chef Sean Brasel, Meat Market
Battle Lobster: Champion Chef David Salinas, Joe's Stone Crab
Battle Taco: Champion Chef Ralph Pagano, Naked Taco
All-inclusive tasting of each Chef's competition dishes available at each of the 16 restaurant battle stations Full bars featuring a variety of cocktails, beer, wine, and soft drinks
Tickets: $150 - All Inclusive | Only 1,000 Tickets Available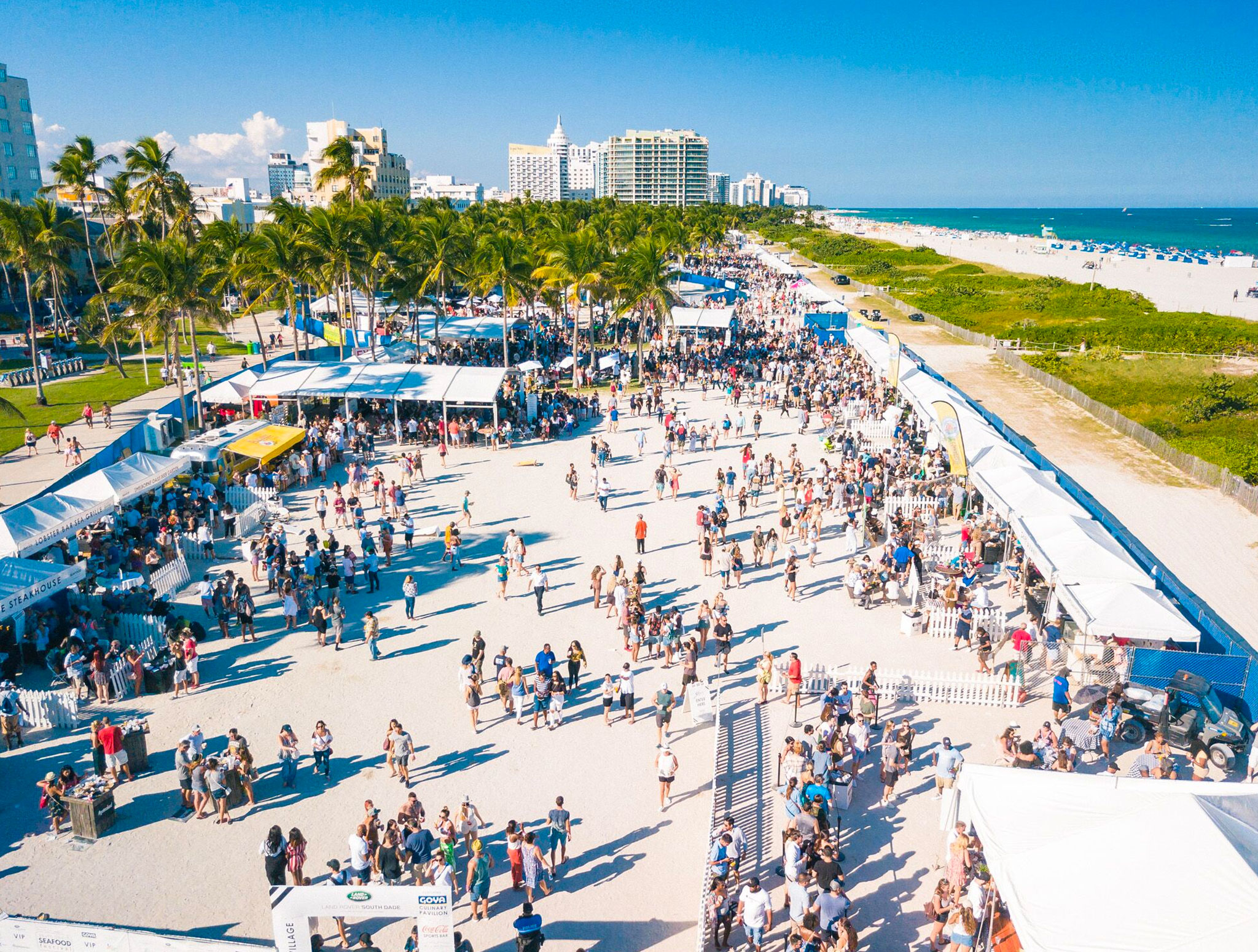 Sat, Oct 26, 2019 | SOUTH BEACH SEAFOOD FESTIVAL
12:00 PM - 7:00 PM (VIP until 9PM) at LUMMUS PARK - Entrance: 1400 Ocean Drive, Miami Beachh

What do you get when you mix Miami's finest seafood restaurants curated to create pop up cafe's on the sands of South Beach paired with complimentary all day open bar and live music for one day only? There's only one answer: It's the Annual South Beach Seafood Festival! Saturday, October 26th will host the 7th Annual South Beach Seafood Festival featuring 20 selected restaurants' pop up cafes', 3 live music stages, interactive sponsor experiences, the kick off to stone crab season, and so much fun! On the sands of SOUTH BEACH, enjoy cafes from Joe's Stone Crab Restaurant, Naked Taco, Red, the Steakhouse - South Beache, The Lobster SHACK, Poseidon Greek Restaurant & Outdoor Lounge, Truluck's, Lobster Bar Sea Grille Miami Beach, Stiltsville Fish Bar, and many more serving you right on the sand with over 70+ menu items to choose from – it's five blocks of fun to be exact! Enjoy sharable portions of Stone Crabs, Lobster Waffle Cones, Steak & Lobster Skewers, Shrimp Tacos, Oysters, Shrimp Cocktail, Gyros, Crab Cakes, Grouper in a Bag, Lobster Mac 'N Cheese, Po' Boys, and more. This is not your typical fried food festival but a fine dining experience with your toes in the sand. BUT please, don't go home hungry!
General admission starts at only $49; this low price gives guests the opportunity to pick and choose which delicious restaurants to try – all of which are bringing their premium sharable menu items at affordable prices between $5 - $10.
Tickets: General Admission $49 | VIP $150