Ah, 4/20, the stoner national holiday is in full effect. What started off 43 years ago by 5 friends at San Rafael High School in California meeting at 4:20pm every day to smoke some of the devil's lettuce, has become a sweeping phenomenon and day of celebration for marijuana lovers everywhere.
Technology-savvy pot-heads are vaporizing and consuming potent weed-edibles all over the country. In fact the edibles market now accounts for about 45% of the legal marijuana marketplace.
For many, after lighting up the ganja, the only thing permeating the mind is food.  Worry not, hungry toker, we did the homework for you (wink, wink) and had curated a list of our top 5 spots for your late night munchies. Might we suggest taking an Uber ?
3470 N. Miami Ave., Miami, FL 33127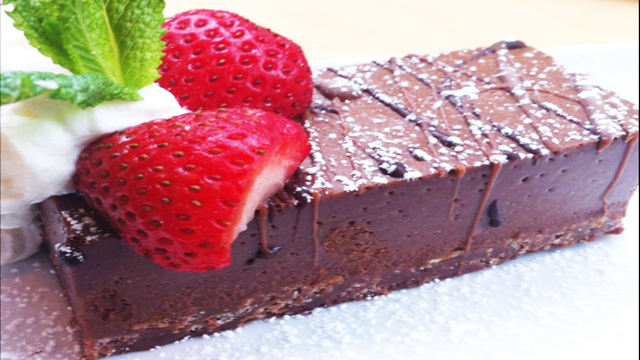 It's 4/20. We're allowed to eat dessert first. Located in Midtown, on the corner of North Miami Avenue and 35th street, this chic and modern urban venue is ideal for late-night bites and sweet treats. Among their vast dessert options, the classic Gigi Bar ($8), made with milk chocolate mousse, nutella ganache, and caramel, will be sure to satisfy your hankering for luscious sweetness. Gigi is open Sunday - Monday, 12PM - 12AM; Tuesday - Wednesday, 12PM - 3AM and Thursday - Saturday 12PM - 5AM.
 
157 Collins Ave., Miami Beach, FL 33139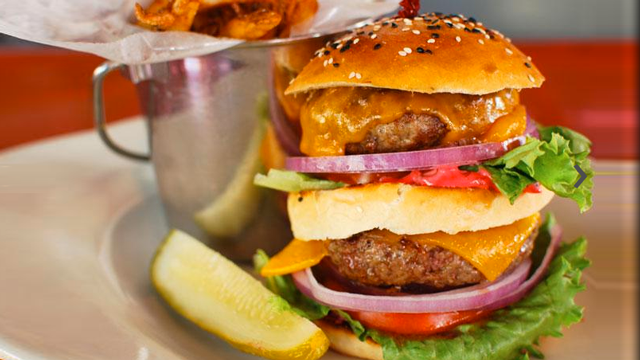 SoFi's timeless diner, Big Pink, never ceases to amaze locals and tourists alike. Known for its hangover-curing meals of enormous proportions, this late night Miami Beach staple has a burger that one could consume only after having smoked a couple of doobies. Try the Pink Daddy Mack ($11.75), 2 Angus beef patties, special sauce, lettuce, cheese, pickles and onions on brioche. You may want to have Alka-Seltzer at hand. Big Pink is open Sunday - Wednesday, 8AM - 12AM; Thursday, 8AM - 2AM and Friday & Saturday from 8AM - 5AM.
 
97 sw 8th St., Miami, FL 33130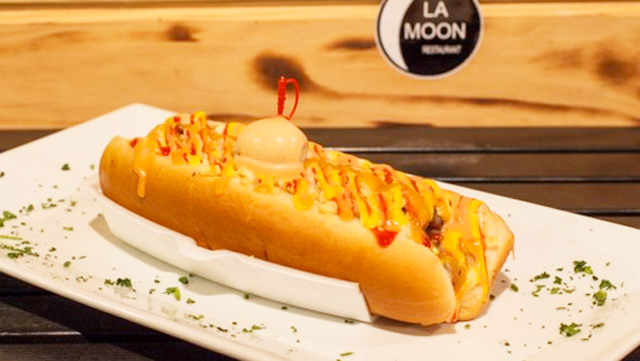 After a night of partying in Little Havana or Brickell, late night hunger strikes. That's why La Moon, a friendly Colombian joint (no pun intended) offers just what you need when your stomach is growling. Colombian Hot Dogs, or Perros Colombianos ($5.75) are a local favorite, made with sausage, cheese, your choice of five sauces and topped with a quail egg, we hope this neighborhood eatery continues to satisfy us for another 20 years. La Moon is open Monday - Wedneday, 10AM - 12AM; Thursday, 10AM - 6PM; Friday & Saturday, 10AM - 6PM and Sunday from 9AM - 12AM.
 
1220 16th St., Miami Beach, FL 33139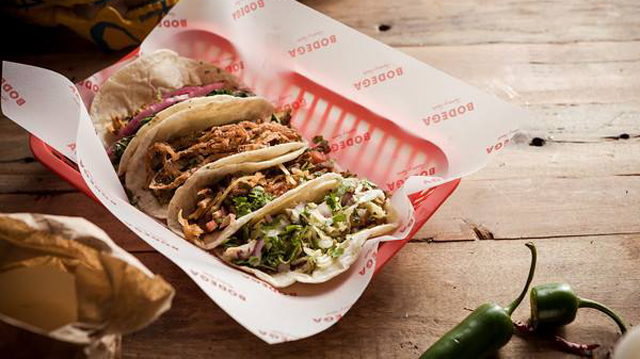 Mexican street food from a tricked out taco truck. Sounds like the perfect late-night munchies. It may be confusing when you see a blue portapotty door, marked "Baños." But you are getting one step closer to authentic Tacos Al Pastor, made with spit-broiled pork, bacon, black bean refrito, oaxaca, fried  egg and salsa rosada. You'll be speaking spanish by the time you're done. Bodega is open Sunday - Wednesday, 12PM - 2AM and Thursday - Saturday, 12PM - 5AM.
 
229 14th St., Miami Beach, FL 33139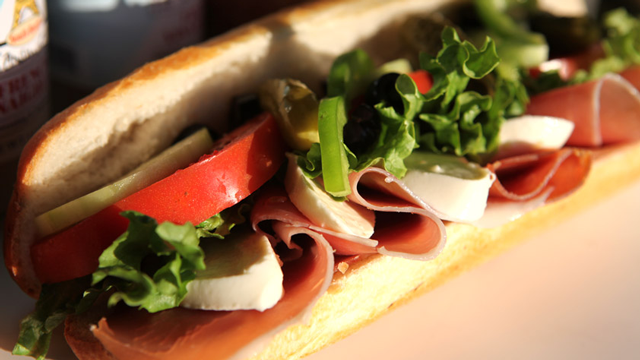 Situated in the heart of South Beach, La Sandwicherie has plenty of fresh sandwich offerings with French-flair. Try the Napoli ($9.40) on your choice of either French, Croissant, or Wheat Bread, with Prosciutto and Mozzarella. Open daily from 8AM - 5PM and Friday and Saturday from 8AM - 6AM, you'll be sure to make this a regular stop at the end of your South Beach adventures.
If you find yourself too stoned to physically get up and go to one of these great spots, we suggest visiting your local CVS for a Snickers Bar, some Funyuns and an Arizona Tea. Munchies don't discriminate. Happy toking!