Christmas is right around the corner, and if you haven't done your shopping yet, hurry up – time is running out! From Miami chef cookbooks and fancy bottles of liquor, to a night at the Adrienne Arsht Center, SOBEWFF tickets, your very own Miami-centric food basket and more, here are some gift ideas for those Miami foodies you know and love:
 
For the cocktail aficionado: Limited-Edition Absolut Elyx Gift Set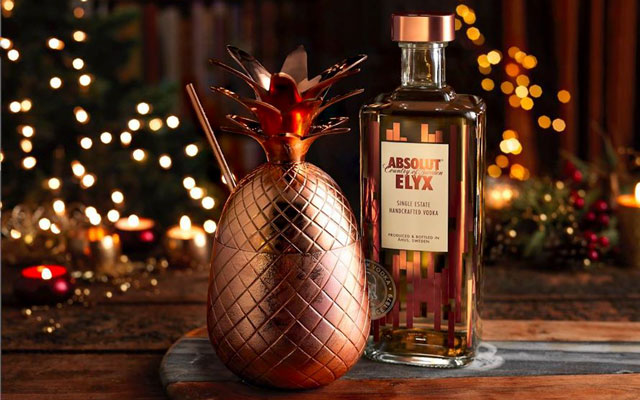 When a vodka is named the "World's First True Luxury Vodka," it better live up to its reputation. And Absolut Elyx does. Perfect for your favorite cocktail fan, the liquor brand has released its Limited-Edition Absolut Elyx Gift Set; and it's something all vodka lovers want to have. The gift set retails for $130 and includes a beautifully-designed copper bottle of Absolut Elyx and one of its sought-after copper pineapples. Adding a little more generosity to the mix, every pineapple sold benefits Water for People, so if you think about it, you're really just helping your friend drink for a cause.
 
For the cook in your life: A cookbook from one of Miami's chefs
Want to cook like the chefs of Miami? With many of them publishing their own cookbooks, now anyone can. In Cuisine of the Sun, learn Chef Cindy Hutson's signature cooking style (which is simultaneously the name of her book) and whip up some of the same dishes you'll taste at her two Miami restaurants, Ortanique and Zest. For the aspiring cook who doesn't know what to make, Chef Michael Love, the mastermind behind Miami's fine food store Epicure Gourmet Market & Cafe, released The Salvage Chef Cookbook; which has 100+ recipes that show us how to turn ingredients most of us have in the depths of our cabinets into an actual meal. Taking a slightly different direction, everyone's favorite Pubbelly Boy, Chef Jose Mendin, launched an e-book cookbook for the bargain price of $1.99 that has 30 of his Pubbelly Boys recipes from their on-ship Norwegian Cruise Line restaurant, Food Republic. It's named after the restaurant itself, was just released this fall, and you can buy it here.
 
For the real local: A very Miami basket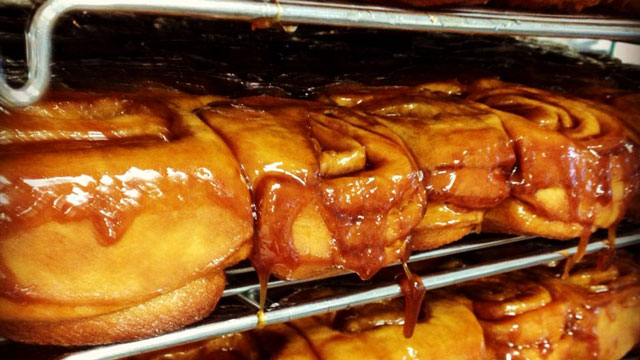 For the ultimate Miamian (or Miami fan), give them a food basket with all the flavors of the Magic City. Cinnamon buns from Knaus Berry Farm, homemade coquito, pastelitos from Versailles and Cuban coffee beans are definite contenders, as are croquetas from Islas Canarias, anything mango, chicharrones, and if you really want to impress them, a gift card to Joe's Stone Crab. It's one of Miami's most iconic restaurants, and every local knows, you have to try its stone crabs and ½ Fried Chicken at least once when you're here.
 
For the meat lover: Proper Sausages
Fed-Ex'd anywhere in America ?Based in Miami Shores, Proper Sausages have some of the best meats around, from bacon, pork and lamb cuts, to sausage links and differently-seasoned Wagyu beef and chicken. And now, you don't have to be in South Florida to get a taste of them! With the grand opening of its online store, Proper Sausages will now Fed-Ex its most popular meats – like The Proper, The Dub, The Fig & Blue Cheese, and The Romagna – anywhere in the US, meaning your meat-loving, non-Miami friends can taste it now, too.
 
For the cultural attaché: A night at the Arsht with dinner by Brad Kilgore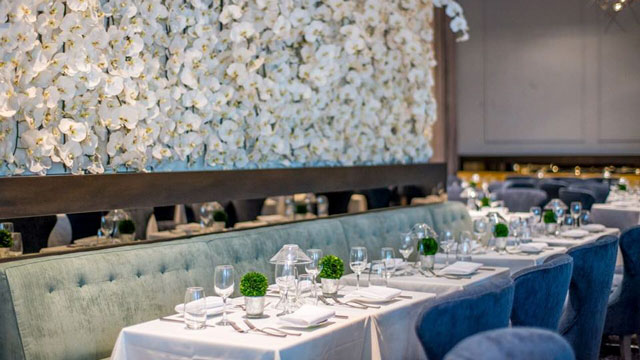 Aside from a good bottle of red wine, few things pair better with dinner than a show. And fortunately for Miami's finest, Brad Kilgore has taken over as culinary director of the Adrienne Arsht Center, Miami's main theater venue, meaning show-goers can get a taste of his artfully-creative cooking when they go to see one. Coming in December 2016 or early 2017, buy tickets to New Year's Eve with The Roots, Sunday in the Park with George, Billy Crystal, Andrea Bocelli, Beautiful: The Carole King Musical and more. When you buy tickets to a show, you can reserve a table at BRAVA by Brad Kilgore, which just opened this fall, along with your purchase. Daily seatings are available after at 8:15 p.m., too, for diners who aren't seeing a show. Plan it here!
For the South Florida foodie: Tickets to SOBEWFF
South Florida's main food-filled event, the Food Network & Cooking Channel South Beach Wine & Food Festival (SOBEWFF) is coming back this February for its 16th year, and it's something no Magic City foodie is going to want to miss. Bigger and better than ever, get excited for everything from the celebrated Goya Foods' Grand Tasting Village and the Tribute Dinner hosted by Anthony Bourdain, to the Heineken Light Burger Bash®, the BACARDI Beach Party, Guy Fieri's "Food Fight," brunch with Trisha Yearwood, celebrity appearances, and much, much more. With all that in mind, surprise the foodies in your life with tickets to some of SOBEWFF 2017's most raved-about events. Actually, buy them two tickets – if you're lucky, maybe they'll take you with them.