Fontainebleau Miami Beachs signature restaurants, Michael Mina 74, Hakkasan, Scarpetta and Stripsteak are gearing up for Miamis biggest restaurant promotion, Miami Spice. From August 1st through September 30th, Miami Spice showcases the very best cuisine from top local restaurants. Offering 3-course meals, venues are featuring signature dishes created by their talented chefs at reduced prices (Lunch $23, Dinner $39). Take a sneak peek at the mouthwatering bites coming from Fontainebleau this year!
Miami Spice Dinner | Monday - Sunday | 6:00PM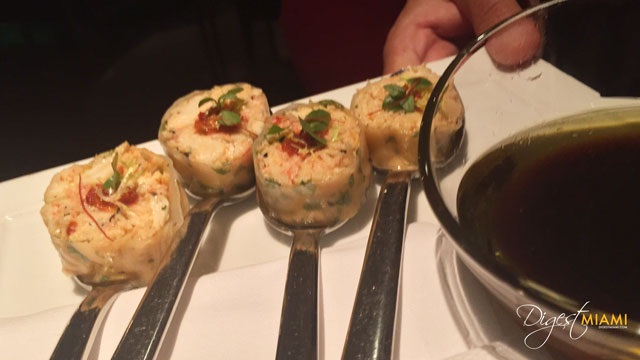 Chef de Cuisine Thomas Griese has created a dinner appetizer perfect for the summer. The Summer Crab Roll is a delicious trifecta of shellfish. Alaskan King Crab, Jumbo Lump & Snow Crab are lightly drizzled with warm buttered ponzu and garnished with cilantro. This light appetizer is best enjoyed in one swift bite to better experience the intermingling of crab meat.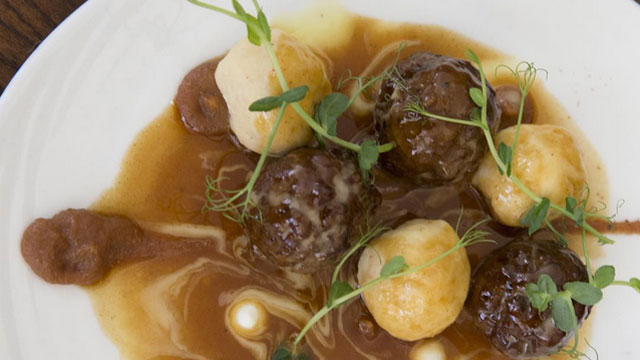 Michael Mina 74s Lamb Meatballs are back and we couldnt be happier. Having sold hundreds last year, Chef Thomas didnt hesitate to put them back on the Miami Spice dinner menu. Served with Ricotta gnudi, date chutney and onion yogurt, the meatballs are rich and flavorful. It is impossible to have just one.
M - 3:00PM
Miami Spice Dinner | Sunday - Thursday | 6:00PM - 11:00PM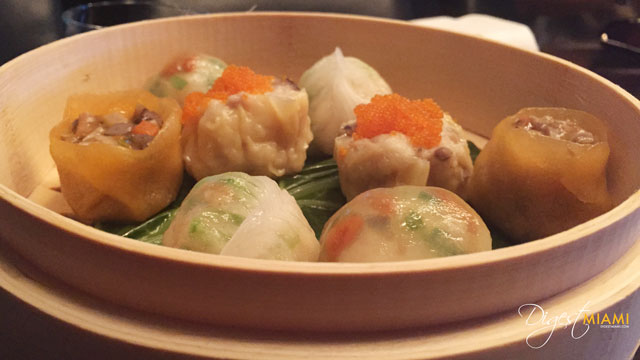 Hakkasans Steamed Dim Sum Platter for lunch is beautifully presented in a steamer basket. The treasures inside include Lotus Root Chicken Shui Mai, Chinese Chive Shrimps Dumpling, Wild Mushroom and Truffle Dumpling and Sugar Snap Pea and Shrimp Dumpling. Dip your dumplings in Hakkasans addictive chili oil for the perfect touch of Asian spice!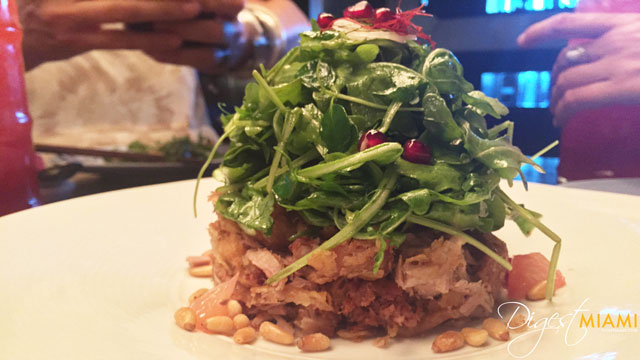 For dinner, the Crispy Duck Salad is a serious must. The duck is braised till tender and lightly fried to achieve a perfect crispy texture. Fresh greens are set atop the meat and then carefully mixed to coat all ingredients with a light vinaigrette dressing.
ds in savory melted mozzarella cheese served atop warm stewed baby tomatoes.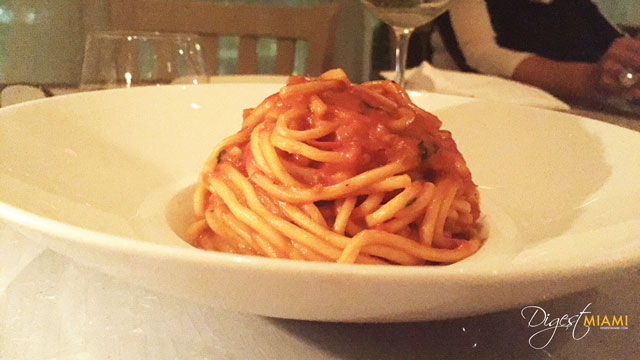 It is impossible to visit Scarpetta without indulging in one of their signature pasta dishes. The Spaghetti consists of thick noodles cooked al dente and bathed in a deliciously aromatic tomato and basil marinara sauce.
touch is the addition of bordelaise sauce, a classic French sauce named after the Bordeaux region of France, famous for its wine.