Mario Graziano opened his first traditional butcher shop in Buenos Aires fifty years ago. In search of a new life, he immigrated to Miami with his family and opened his first Argentine market on Coral Way in 1990. On the weekend, they would set up wooden tables in the parking lot with Coca-Cola crates for chairs, and fire up the grill outside much to the delight of the hungry crowds. As Graziano's reputation grew, they decided to open their first restaurant on Bird Road in South Miami.

Today the Graziano Group is a family run business with four locations across South Florida and two more locations set to open in 2018.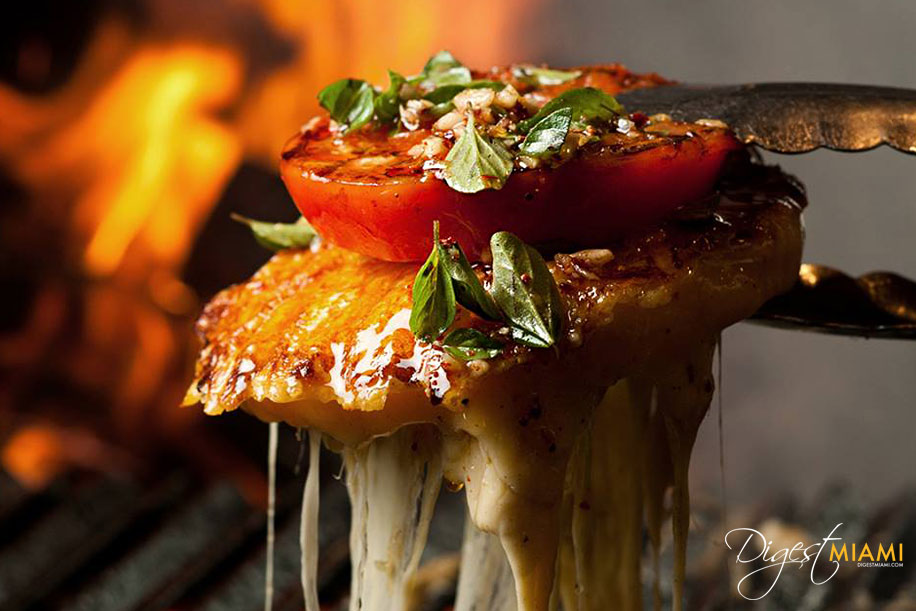 photo credit: www.grazianosgroup.com
Graziano's Coral Gables is located at the far west end of Giralda Avenue and is a quaint, unpretentious and welcoming space in the heart of the busy business district. A large glass enclosed parrilla sizzles and warms the room as diners enter the restaurant. The main dining room's walls are lined with wines from around the globe and serve as a reminder of the expansive wine selections to be found on the menu.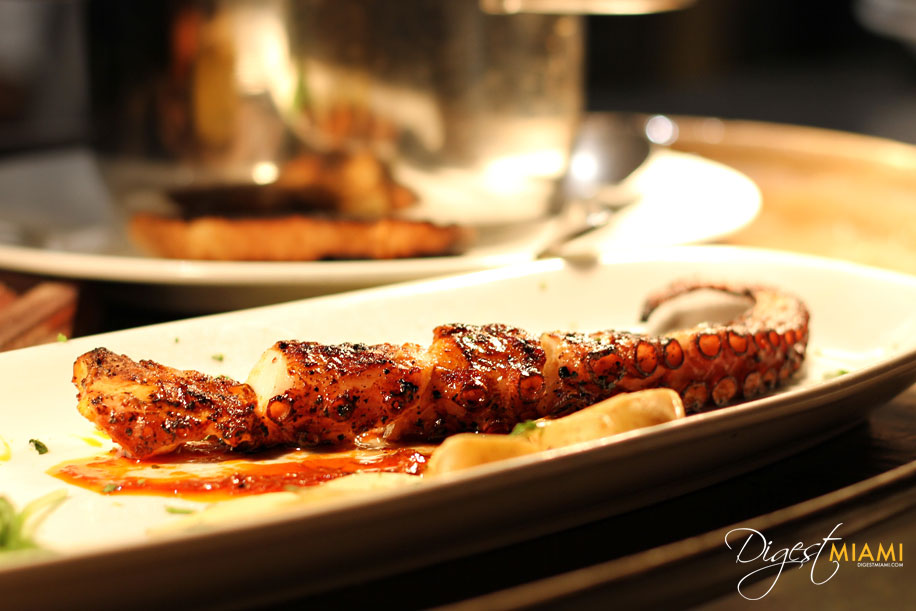 At the heart of the Graziano's menu is the Argentine Grill stocked with Quebracho wood, a dense, red wood that grows in Argentina and southern Brazil. The steady, low flame, long-burning embers, infuse the meat with a rich, complex, smoky flavor.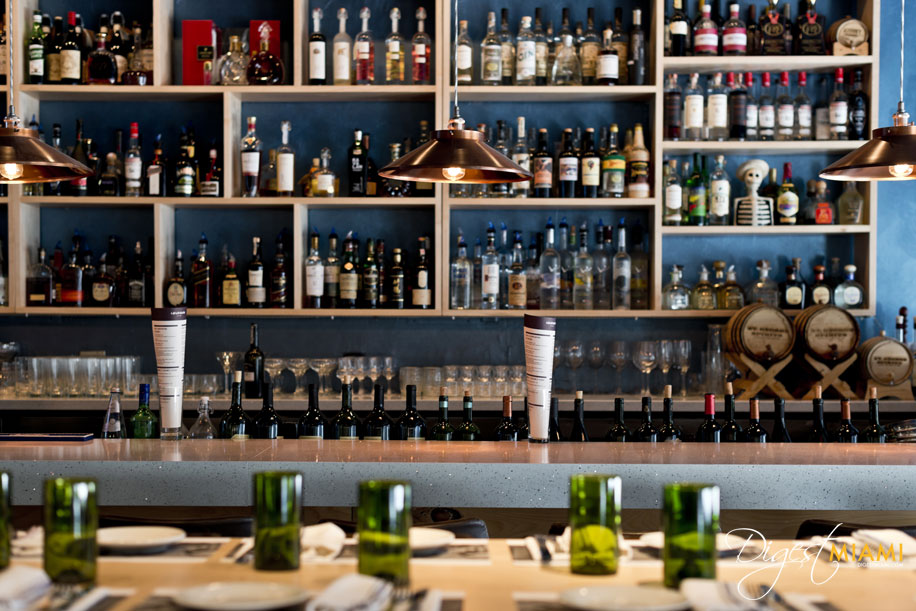 photo credit: www.grazianosgroup.com
All four Graziano's locations feature homemade ingredients such as chimichurri and salsas. Guests are encouraged to begin their experience in traditional Argentine style with a selection of shared plates.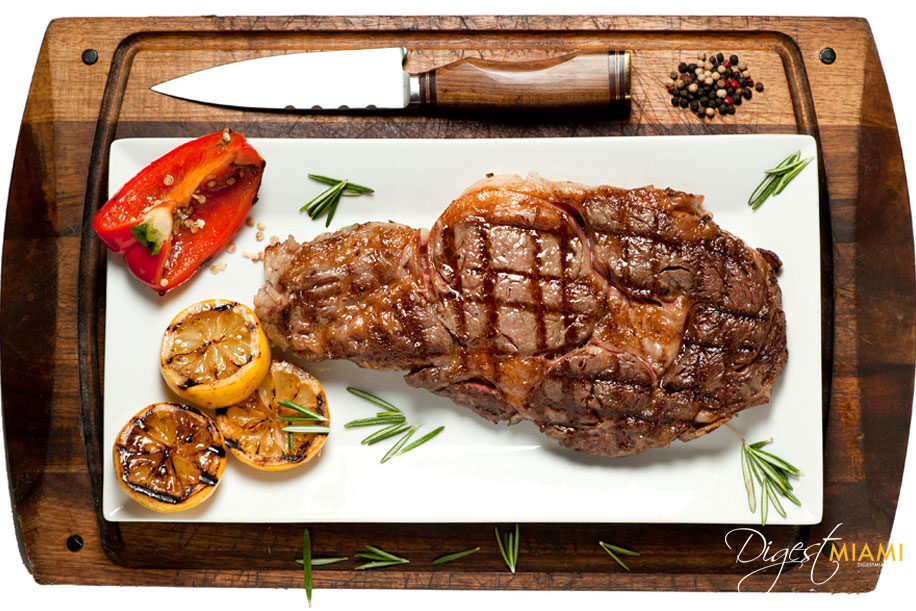 photo credit: www.grazianosgroup.com
For starters, diners can choose from the grilled sweetbreads, the burrata or our favorite, the quebracho grill octopus with aji panca and fingerling potatoes. The aji panca infuses a mildly fruity and smoky taste to the perfectly tender octopus complementing the flavors of the quebracho wood grill. For the hungry guest, we suggest adding the morcilla can polenta, a homemade, Argentine-style, blood sausage with grilled polenta and tomato. Trust us, this hearty starter is a delicious accompaniment to your meal.
Entrees options include a hand-cut, certified Angus beef, bone-in rib eye "Cowgirl" steak with criolla sauce, roasted fingerling potatoes and a fried egg. All beef is naturally dry aged for at least 21 days. The extensive menu also includes fish and pasta options such as grilled Ecuadorian corvina in bonito dashi, spinach, mussels and the spaghetti cacio and pepe a la romana. The pasta is imported from a family of pasta makers in Northern Italy.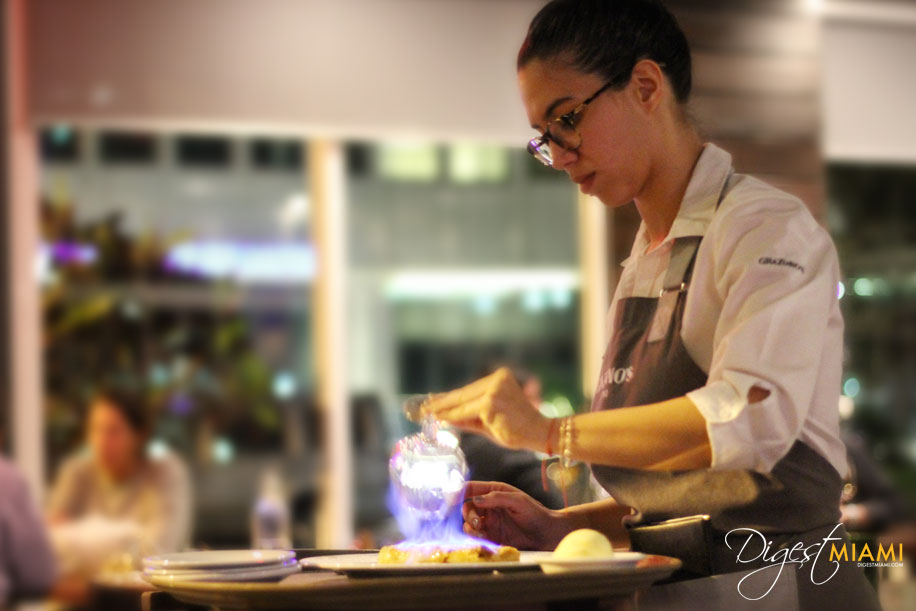 Leo Graziano, son of Mario, handpicks wines for each location and can often be seen serving guests. Pair your dinner with one of many wines from Argentina or Italy. We sampled the Ortega Ezquerro Crianza 2013, a well balanced, silky, red wine aged in French oak barrels for a year before being aged in the bottle for another twelve months.
For dessert, the flame comes tableside with the Panqueque De Manzana flambeado, crepes flambéed with rum-- not to be missed.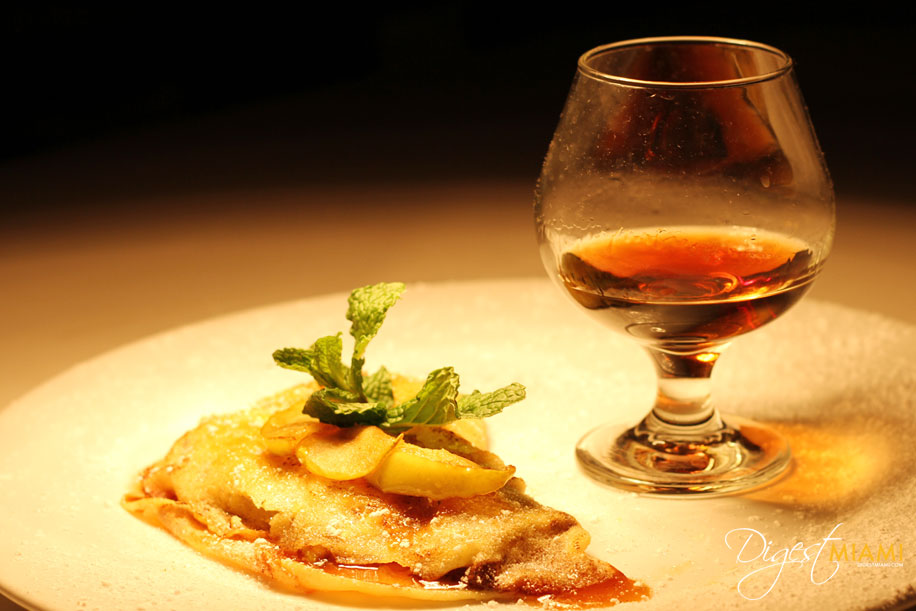 The Graziano family plans to continue sharing their tradition throughout South Florida with an Aventura restaurant and South Miami pizzeria coming soon.