Miami's delicate spring weather is a perfect time to celebrate Mother's Day. Here are our top 10 things to do to honor your mom:
River Yacht Club | 401 SW 3rd Avenue, Miami, FL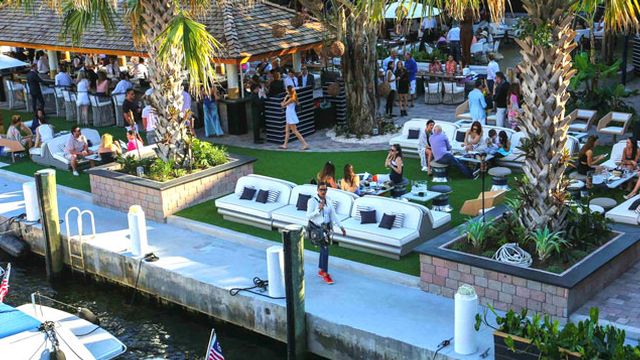 Impress Mom with the beauty and sophistication of the recently opened River Yacht Club.
Along with their world-class service, RYC will offer each
Mom a complimentary cocktail to sip while enjoying live music and river views. Indulge in a selection of Mediterranean-inspired dishes including whole roasted fish, seafood and more. Reservations are encouraged by calling 305.200.5716.
Verde at PAMM | 1103 Biscayne Boulevard, FL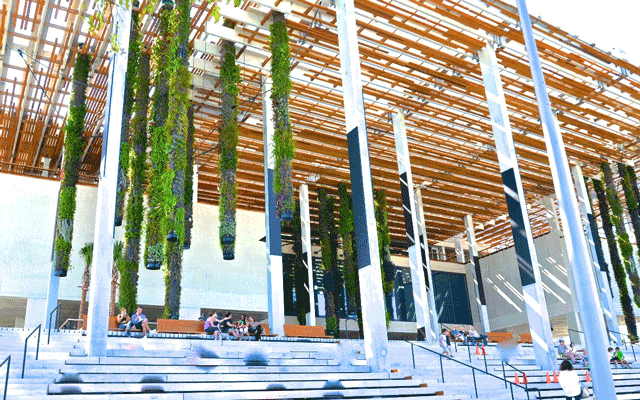 Verde at PAMM curates a delicious selection of traditional brunch options to celebrate Mom. Begin your day at the museum with an a la carte menu featuring delicious dishes such as Peach Cobbler and Avocado Toast. Sip on Verde's limited edition Strawberry Mimosa before taking a stroll through the PAMM's current exhibits.
The Traymore Restaurant & Bar | 2445 Collins Avenue, Miami Beach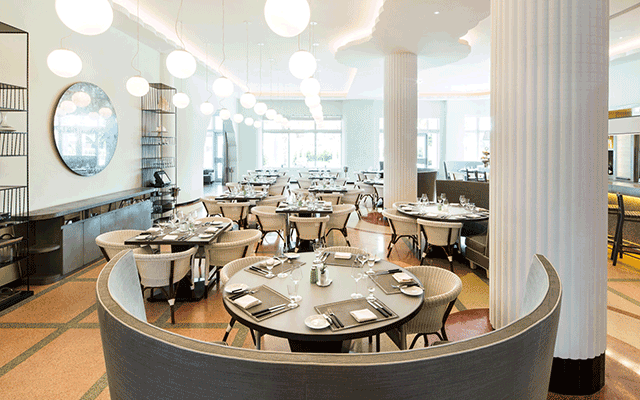 Celebrate with Mom with a sophisticated brunch at The Traymore. An assortment of offerings will be available at the breakfast bar including house made patisserie, seasonal fruits, seafood and more. Guests can also select from a bevy of signature entrees such as 8-hour braised short rib and pan roasted fish. Brunch is priced at $55 over person with a selection of craft cocktails available for $10 each.
Driftwood Room at Nautilus | 1825 Collins Avenue, Miami Beach, FL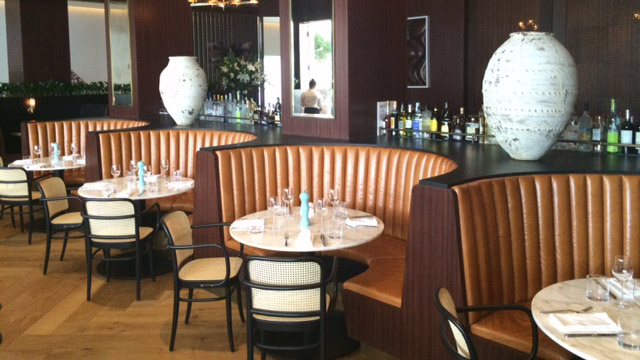 Toast to Mom at Driftwood Room's Sunday brunch. Guests are invited to enjoy a generous buffet plus a choice of one signature entrée. Our top picks for this delightful brunch? Try the Cuban Benedict or Guava and Tamarind Ribs. Brunch is priced at $555 per guest and includes a complimentary glass of champagne. Reservations recommended by calling 305.503.5700.
Pisco y Nazca | 8405 Mills Drive, Miami, FL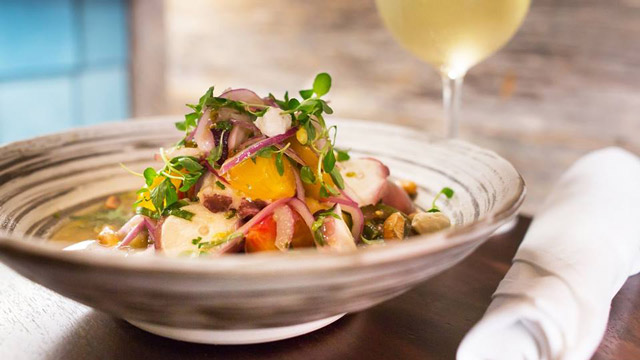 Spend an afternoon shopping at The Palms at Town & Country and unwind with Pisco sours and Peruvian cuisine. Pisco y Nazca invites all moms to indulge in this authentic Peruvian dining experience. Mom's dining on Mother's Day will receive a rose along with a $20 gift card valid for their next visit.
Juvia | 1111 Lincoln Road, Miami Beach, FL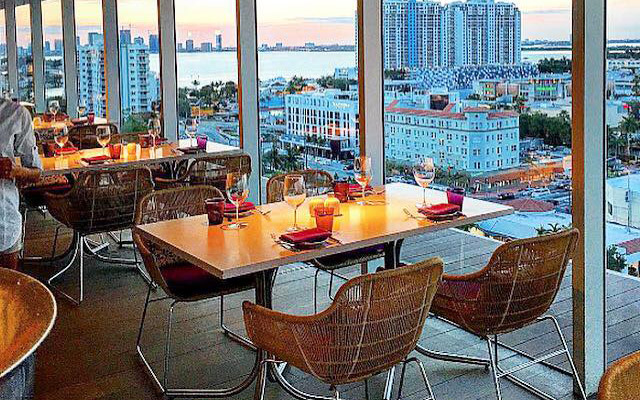 Indulge in an afternoon of panoramic views from Juvia Miami's sky-high dining oasis. A special Mother's Day prix fixe menu ($23) will be available for lunch including unlimited champagne cocktails. For reservations, please call 305.763.8272.
The Wholly Kitchen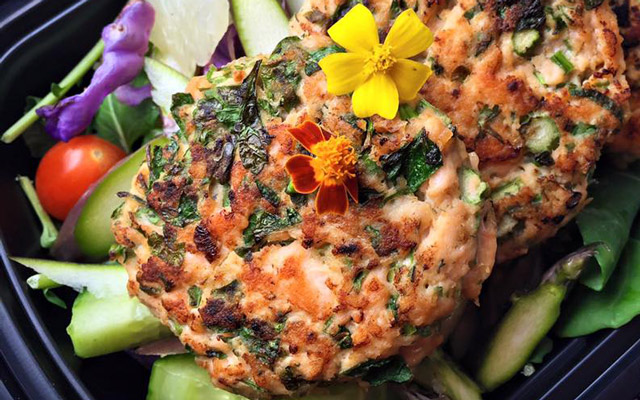 Give Mom a break from the kitchen and send her a week of gourmet meals prepared by The Wholly Kitchen. Tried-and-tested, this new meal delivery service takes all the laborious guess work out of eating healthy with weekly meal plans delivered right to your door. Whether its 3 meals or 5 meals each day, these wholesome recipes are perfect for Paleo, Vegetarian or Vegan moms. Thoughtfully curated weekly plans are prepared from organic and all natural local produce, lean meats and healthy oils. Weekly plans start at $175 and can be purchased online by visiting thewhollykitchen.com
Caviar Russe | 1441 Brickell Avenue, Miami, FL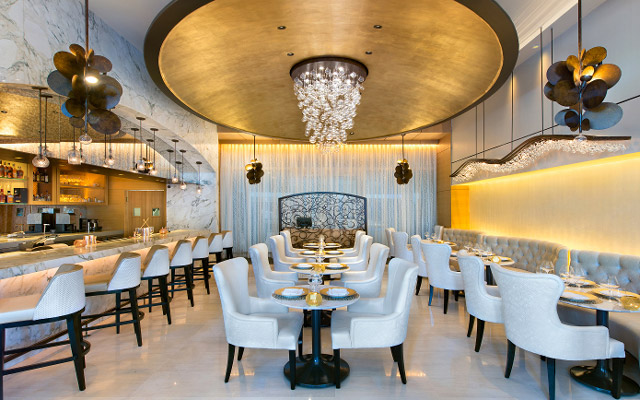 Share a luxurious afternoon with Mom at Caviar Russe, Brickell's premiere caviar restaurant and bar. Located inside the Four Seasons Tower, this intimate space is outfitted in white and golden hues including Italian leather seating and a substantial Calacatta Gold marble bar. Only 35 seats are available for the most discerning Mothers from noon until 4PM this Sunday. Indulge in decadent caviar selections along with this three-course prix fixe menu ($95pp) and signature bellini. For reservations, please call 305.902.6969.
Cibo Wine Bar (South Beach and Coral Gables)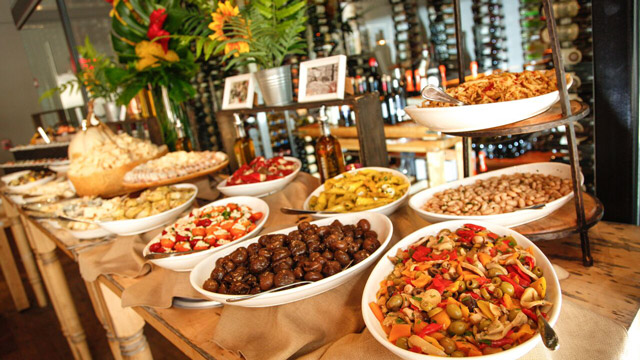 Impress Mom in Cibo's grand dining room featuring their very own wine fairy. This mediterranean-inspired brunch buffet is affordably priced at $35 per person including a fresh selection of seafood, cured meats, gourmet cheese, made-to-order omelets, homemade pastas, fresh fruits, baked goods and freshly squeezed juices! On both Saturday and Sunday, bottles of prosecco and champagne are half price. To reserve, please visit opentable.com
Miami Beach Botanical Garden | 2000 Convention Center Drive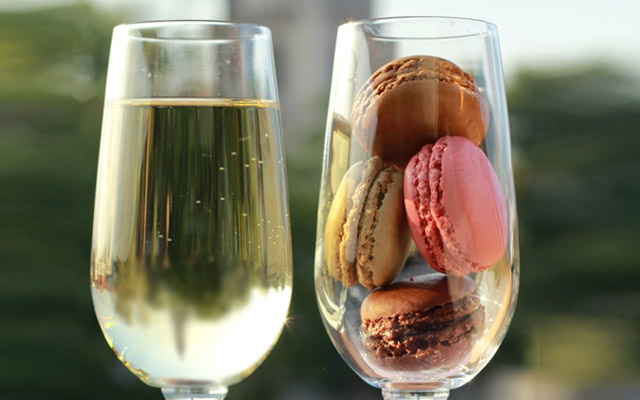 Treat Mom to a lush garden escape as Miami Beach Botanical Garden hosts this delightful fete. From 6pm until 8pm, you're invited to sip champagne and indulge in macaroons while listening to live performances by the South Beach Chamber Ensemble. For more information, please visit mbgarden.org.