A new chef now helms the kitchen at Bulla Gastrobar. Executive Chef Diego Solano brings creativity to Bulla's authentic cuisine. Expect modern twists on new dishes, a weekly market menu and regional wine paired dinners.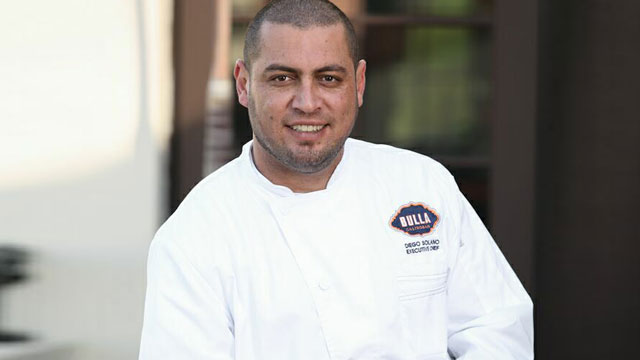 In his earlier years, Chef Diego felt pressured to pursue a more traditional career such as law, but couldn't resist his curiosity for cooking. A native of Costa Rica, Solano eventually pursued his passion and graduated from Universidad de Costa Rica with a Culinary Arts degree. "As a chef, you never finish learning. There are new techniques to learn every day. You don't just graduate, receive your degree and then execute the same things every day. That is why I love cooking." Continuing on his beloved journey, Chef Solano landed his first position as Executive Chef at Grotto's in Palm Beach Island, Florida in 2007. Prior to its opening, he spent a few months in Italy to learn the ins and outs of traditional Italian cuisine, including how to prepare homemade pastas and sauces, the key to his success at Grotto's. But his accomplishments do not stop there.
Centurion Restaurant Group partners, Carlos Centurion and Juan Carlos Marchan approached Chef Diego with the offer of a lifetime and it was an easy "Yes" for Solano. With his Costa Rican roots heavily influenced by Spain, Chef Solano could not refuse the opportunity to become Bulla's Executive Chef. To ease into the transition, he travelled with the Centurion Group partners to Spain for eight weeks to get a clear vision and feel for Spanish-style cooking. While in Spain, Chef Solano had the opportunity to cook in some of the most prestigious kitchens in the country, acquiring techniques from acclaimed chefs as well as homemade family recipes in small home kitchens. The team visited Madrid, San Sebastian and Barcelona. Chef calls Madrid "the center of everything," where you can experience authentic tapas as well as food from other Spanish regions.
In Barcelona, he mastered Montaditos, where he was inspired to create the delicious new addition to the menu, Montaditos de Costilla ($11), braised short rib topped with contrasting flavors of tomato marmalade, guindilla pepper and tetilla cheese. For this dish, Chef Diego admitted that the technique best acquired in Spain was patience. "Slow cooking meat is an art form." Bulla's braised short ribs are seared and cooked for four and a half hours. It takes two and a half hours just to cook the tomatoes with sugar for the tomato marmalade. The results are a deliciously savory dish with extraordinary flavor.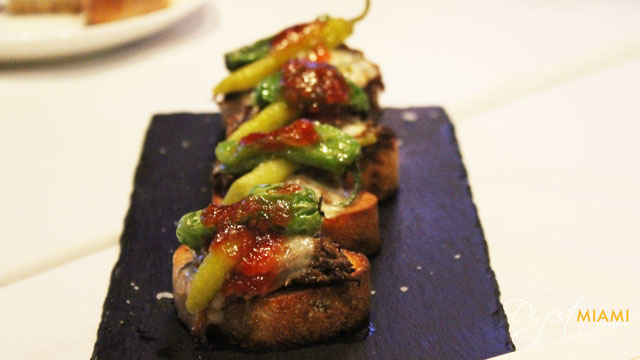 Another new, lighter, addition, the Ensalada de Frutas con Cangrejo, is made with crab meat, kiwi, peach, mango and endives and lightly drizzled with raspberry vinaigrette. The tropical fruits add a refreshing balance to the bitter endives and the savory crab meat brilliantly ties the dish together. Not only is it delicious, but the vibrant colors are aesthetically pleasing
The Mero con Quinoa ($18), is another effortlessly healthy selection debuting at Bulla without compromising flavor. The light and buttery texture of black grouper is complemented with zesty lemon and capers. Asian glazed quinoa adds texture and dimension to this flavorful dish.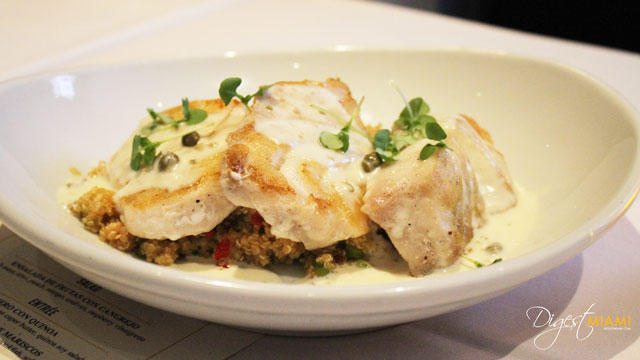 Along with the chef's newest additions to the menu, he is creating a weekly Market Menu to focus on seasonal ingredients that revive and rethink classic Spanish dishes for Miami. Solano and the Bulla team carefully curate a new menu every Tuesday. New flavors beyond their daily menus are fused and aligned with fresh elements and trends, giving the restaurant regulars and newcomers something different every week.
Market Menu items include the Zarzuela de Mariscos ($37), a hearty seafood stew with sofrito and almond picada served with grilled bread for dipping. This shareable medley of clams, mussels, shrimp and monkfish is so simple, yet so flavorful. Red sofrito is combined with homemade seafood broth, made by roasting the shells in the oven then boiling with a variety of vegetables. The longer you boil the shells, the more flavorful the broth. The Market Menu is available nightly during dinner service.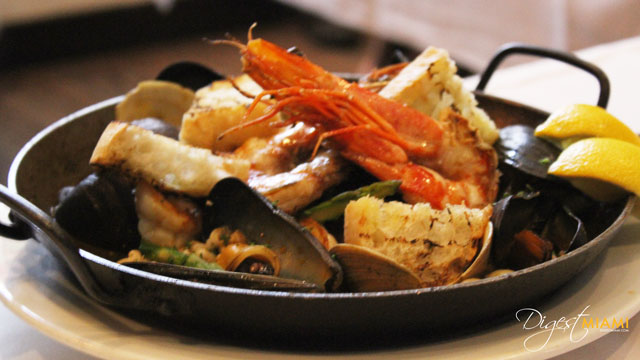 In addition this bevy of new authentic dishes, guests can also expect a new series of wine-paired dinners. Solano will take diners through a tour of Spain in one night, via tastings of local Spanish cuisines paired with geographically corresponding wines. Stay tuned for announcements about Chef Solano's "Spain Night" wine-pairing dinners.
As Regional Chef of Bulla Coral Gables and the upcoming Bulla locations in Doral and Boca Raton, we can count on Chef Solano to continue to delight us with creative and fresh ideas in his dishes. Make sure to look out for opening date announcements for the new Bulla locations.
Bulla is open Monday and Tuesday from 12PM - 10PM, Wednesday and Thursday from 12PM - 11PM, Friday and Saturday from 12PM - 12AM and Sunday from 11AM - 10PM. You don't want to miss their half-price Happy Hour or "Bulla Hour" every day from 4PM-7PM. Indulge in the refreshing Sevilla Smash ($12) made with Bulleit Bourbon, Dissarono, lemon juice and orange marmalade. Light and crisp, this cocktail is perfect for lounging on Bulla's gorgeous open terrace on a relaxing Miami day.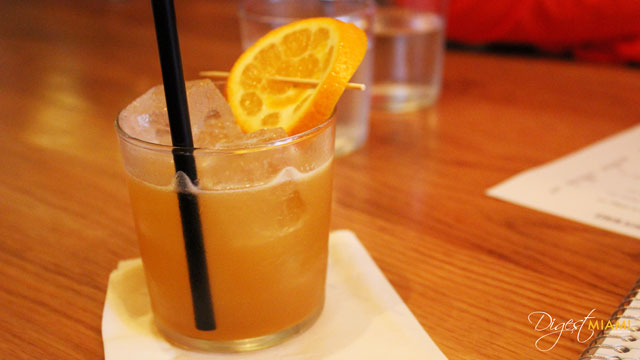 Looking for an outstanding brunch? Bulla offers bottomless mimosa or sangria brunch on Saturdays from 12PM-4PM and Sundays from 11AM- 4PM!
Click here to make reservations or call (305) 441-0107.