Celebrate National Grilled Cheese Day with Ms. Cheezious
Tuesday, April 12, 2016
---
">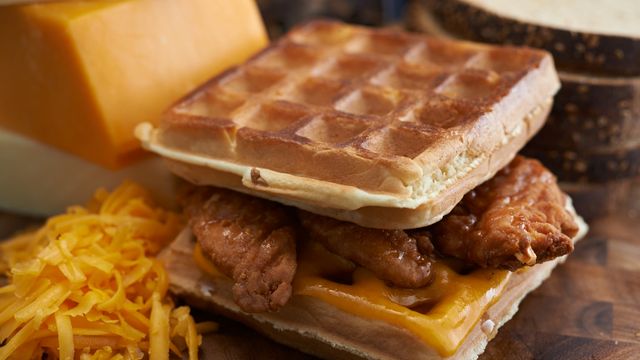 The best way to celebrate National Grilled Cheese Day is at the grand opening of Ms. Cheezious's new Coral Gables location!
Indulging in what may just be Miami's best grilled cheese sandwiches is now easier than ever! Within a year of opening their first brick-and-mortar location, the Ms. Cheezious team makes their debut in Coral Gables today. Check out this new 1,800 square foot space located just North of Miracle Mile and score yourself a free Sixpoint Brewery beer when you order a "Must Have" melt today, April 12th! The same deal applies in MiMo too, so head on over and try our personal favorite, the Patty Melt.
Whether you're already a fan or just getting cheesy for the first time, you will love what this second home has to offer. You've got a mix of high-top tables, booths and regular tables too all surrounded by vintage pinup art hung on 100-year-old Texas barn wood. There's a reason these sandwiches have earned the title of "Best Food Trick in America, 2015" and "People's Choice Award: Best Food Truck" at Food Network's South Beach Food & Wine Festival. A bevy of options are available for both carnivorous and vegan appetites including favorites like the Frito Pie Melt and Buffalo Tempeh "Wings."
The Coral Gables location is officially open starting today, April 12th at 11AM until 11PM and is located at 1915 Ponce de Leon Boulevard. For more information, please call (786) 518-3369 or visit www.mscheezious.com.