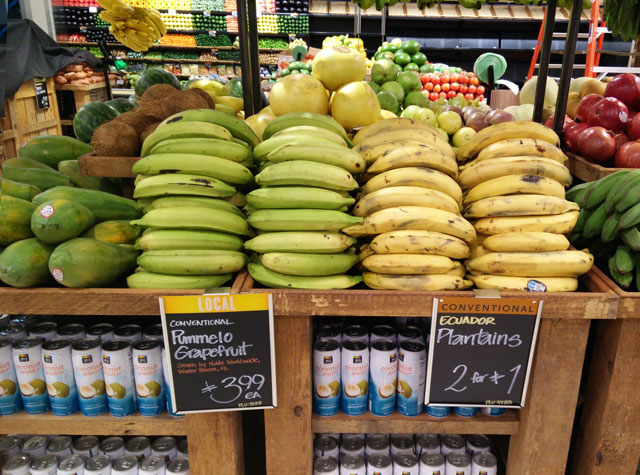 After more than a decade since signing their original lease, Whole Foods Market in Downtown Miami officially opens to the public on January 14th with plenty of grand opening specials.
The new location is first of four scheduled to open in South Florida over the next few months. Conveniently located near Bayfront and Knight Center Metro Mover stations, this store offers many new features that are unique to the Downtown Miami location in addition to a generous selection of products by Miami artisans including Latin specialties, local craft beers and much more.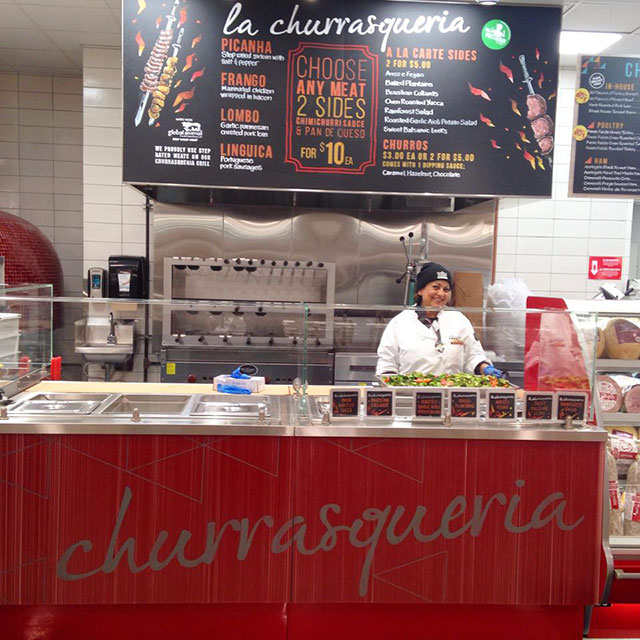 Expanding over 41,000 square feet with a 140-spot parking garage, Whole Foods Market is a welcome addition to the bustling Downtown Miami neighborhood. If you're lucky enough to work nearby, you will be thrilled by all of the offerings found only at this new location. La Churrasqueria is the newest addition to the prepared foods section, a Brazilian-style meat station offering a selection of churrasco that meets their strict 5-Step Animal Welfare Ratings. Pick up a quick lunch and choose from Picanha, Frango, Lombo or Linguica with two sides and pan de queso for just $10! Or just grab yourself a freshly made churro ($3) to go with your espresso from the new café.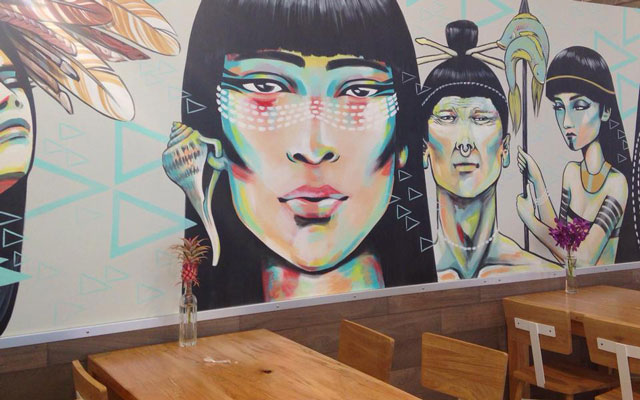 The MET Café, a coffee and espresso bar is conveniently positioned at the front of the store and is equipped with a handmade La Marzocco Strada espresso machine. Take advantage of the comfortable indoor-seating decorated with an elaborate mural painted by local street artist Kazilla which pays homage to the original Florida Tequesta Tribe. Choose from delicious "grab & go" items including empanadas, Latin pastries and more. We guarantee you will fall in love with their version of a Cuban sandwich. Monsieur Cubano Sandwich has all the classic ingredients of a traditional Cuban sandwich, but served on a French Brioche bun to give a subtle sweet kick and… it's only available at the Downtown Miami location.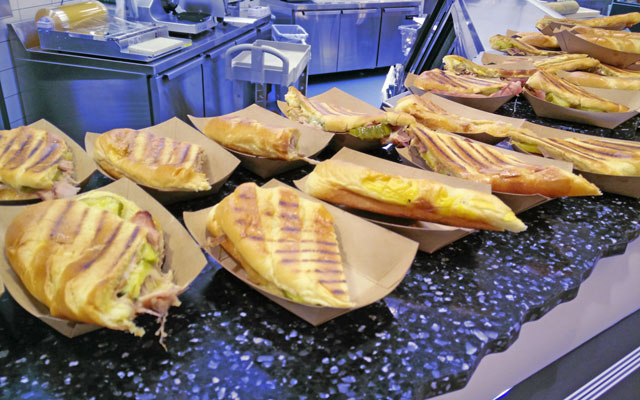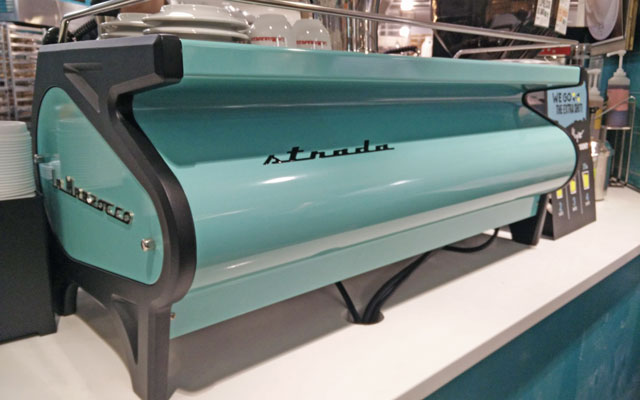 Seeking a more vegan approach to your visit? Head over to to the Jugofresh juice bar! Appropriately stationed next to produce and floral, Jugofresh offers their popular juices along with an abundant selection of raw vegan bites by Chef Darren Laszlo.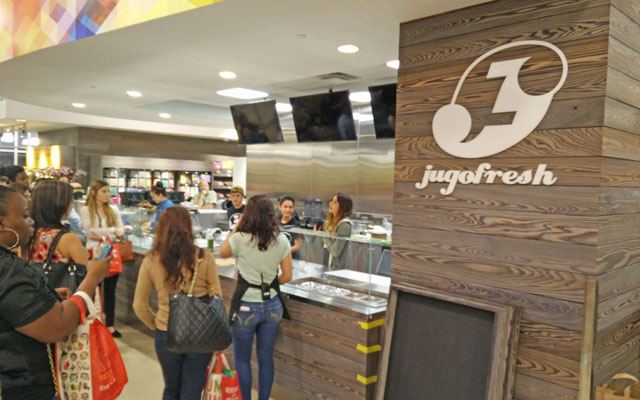 Whole Foods Markets is well known for carrying local products; however, we were particularly excited by what seems to be a larger selection of items locally prepared and packaged right here in South Florida. A few exciting new local suppliers include Zak the Baker and Versailles Restaurant! The latter Miami landmark adjusted their recipes to offer healthy variations of their popular desserts and classic Cuban dishes, but don't worry these items are still mouthwatering. We recommend taking home a serving of Versailles' Tres Leches.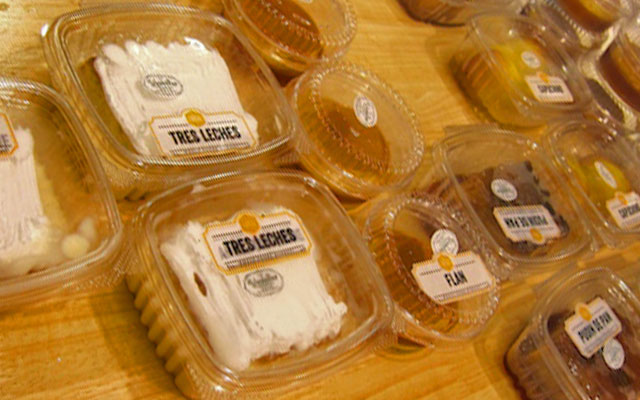 In addition to featuring a greater selection of local products, Whole Foods Market took a step further to embrace Miami culture. For the first time, Whole Foods in Downtown Miami will offer thin-sliced steaks and breaded pork options! Anything from sirloin tip, shoulder, tri-tip or breaded pork chops and cubed pork will be available only in the South Florida region.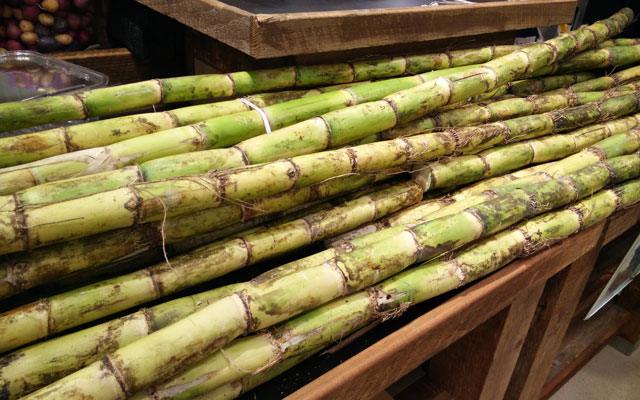 The highly anticipated Whole Foods Market in Downtown Miami will open to the public at 9AM on Wednesday, January 14th. Be one of the first 500 customers to receive a mystery gift card valued at valued at $5, $10, $20 or $50, with one card valued at $500. 1-3 hours parking is free for shoppers making purchases.

Whole Foods Market in Downtown Miami is located at 299 SE 3rd Street, Miami, Florida 33131.