Situated at the bustling center of South Beach on Collins Avenue, 1826 Restaurant & Lounge is anticipated to open its doors early 2014. The highly refined yet approachable restaurant will offer Contemporary American cuisine with a focus on elegant dishes in a stylishly modern setting.
The seasonally driven menu, created by two Michelin-starred and 2012 Food & Wine Best New Chef Danny Grant and his team, features a forward-thinking approach to Grant's contemporary classical techniques. Emphasizing the use of local, regional and luxury ingredients, dishes build flavor through every detail to deliver a thoughtful experience that will leave diners wanting more.
Combining nightlife and fine dining is a familiar concept in South Beach; however, the new sleek structure of the 1826 restaurant seems to distinguish the two with four towering levels of floor-to-ceiling glass. The stunning 8,200 square feet structure was designed by world-renowned Samy Chams of Prospect Design. Chams' most notable accomplishments include the VIP Room in St. Tropez, Baoli in Cannes and L'Arc Restaurant-Bar & Club in Paris.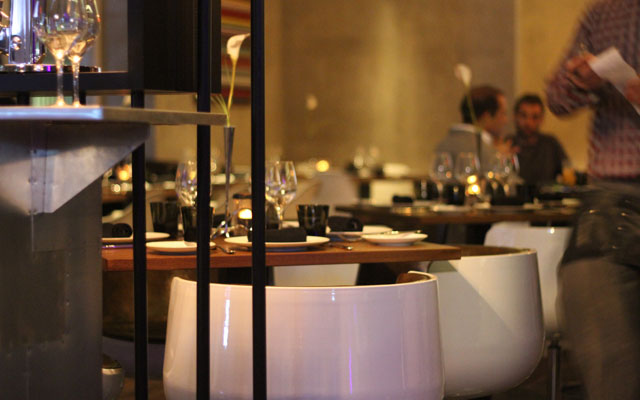 The interior embraces a modern-industrial aesthetic with timeless accents of warm bronze and wood tones. The dining room is situated on the second level offering a rare view of Collins Avenue and some interesting people watching. With the lounge extending through the third and fourth levels, guests can enjoy a dining experience completely separate from the late night scene.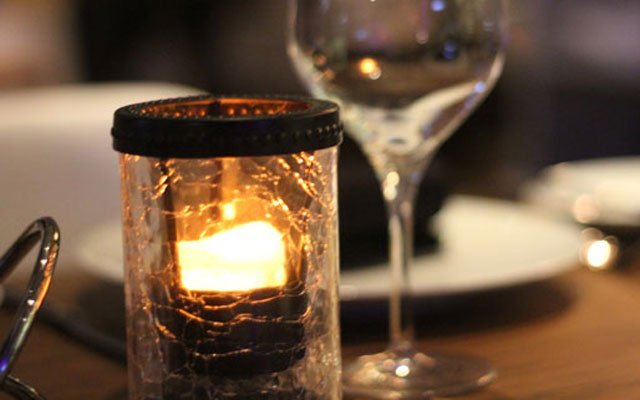 Drawn by Miami's "style of life," Chef Danny Grant was eager to become a part of our growing restaurant and chef scene. He has settled in quickly and already has his favorite local dining spots including MOMI Ramen, Pubbelly and Macchialina. Grant was the youngest US Chef to earn two Michelin stars in both 2011 and 2012 at his Chicago restaurant RIA. Continuing with the concept of the acclaimed RIA restaurant, the menu "builds flavor through a combination of local, regional and luxury ingredients." The end result are seasonally driven dishes that are "refined, yet still approachable."
We asked Grant to share some of his challenges as a newcomer to South Beach, "One of the biggest challenges is working with new farmers and purveyors. Being able to source out new product. It's been a challenge, but also a pleasure in being able to do so." The menu is split into four sections to encourage a social sharing experience, including: "The Harvest" (Vegetables), "The Hook" (Fish), "The Hunt" (Meat), and "The Finish" (Dessert). Each dish is flawlessly orchestrated with pleasant textures and vibrant flavors.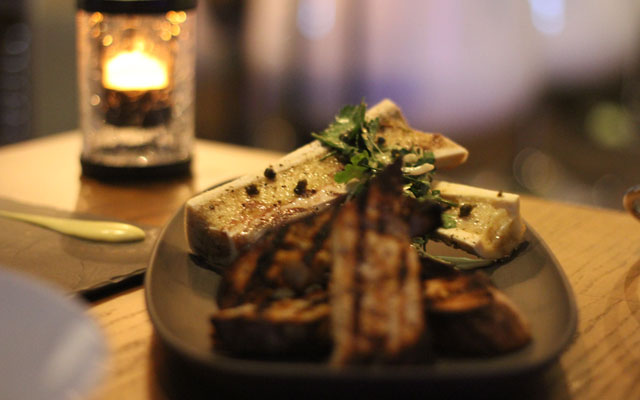 Our favorite dishes include the Cucumber Gazpacho thickened with marcona almonds and day-old bread. The dish is garnished with fresh cucumbers, shaved marcona almonds and almond oil, then served with a gin snow. The delicate pearls are prepared with Hendricks Gin and citron vinegar made into an emulsion, then stabilized with gelatin and shot into liquid nitrogen that results in a powder that resembles snow.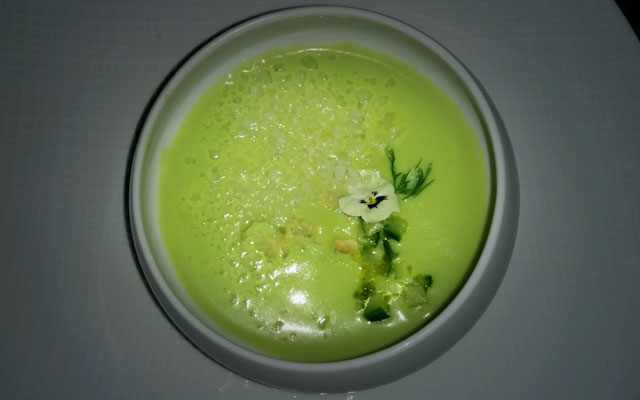 The Wild Escolar is incredibly rich in flavor. It is grilled and finished with an exquisite olive oil, lemon, and fleur de sel. Razor clams are steamed and the released liquid are combined to make a watercress sauce. The dish is served with preserved burnt lemon and variations of blooming herbs.
Grant discovers inspiration everywhere from architecture to nature and executes beautifully plated dishes. "Sometimes the simplest things are the most beautiful. Look at a lobster tail. It has such shape to it, that you don't want to manipulate it too much. You just want to enhance it."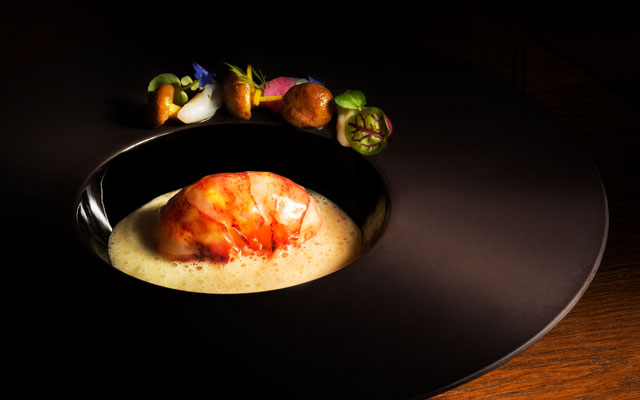 His favorite dish on the 1826 menu is the Wild Alaskan Halibut. "It's a beautifully seared, first of the season, Wild Alaskan Halibut with an arugula crust served with a garden cassoulet. I think it's something that's quite nice. It highlights the warm seasons in Miami quite beautifully."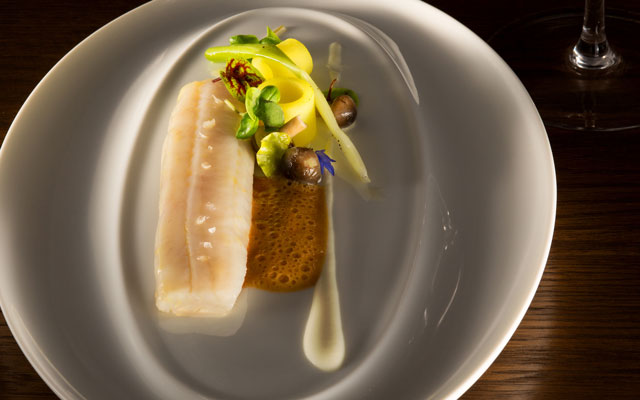 Through these masterfully executed dishes, Chef Danny Grant has given South Beach a new taste of Contemporary American cuisine inspired by the city that surrounds us.