The United Way of Miami-Dade has been a driving force in the community with a great reputation for giving back to South Florida. From this effort stemmed VeritageMiami. Thousands of wine, beer, spirits and food enthusiast from across South Florida come together with top sommeliers, notable chefs, prestigious wineries, winemakers and breweries as well as an impressive lineup of auction lots to benefit members of the South Florida community. The event takes place in April, consisting of the Craft Beer Tasting inside the Wynwood Walls, Fine Wine Tasting at Merrick Park, Interactive Dinner at the InterContinental Miami and the Auction and Wine Dinner at Marlins Park.
A festive buzz flowed throughout Wynwood Walls last week as breweries tapped their kegs and participating restaurants set up for the first event of VeritageMiami's four-day celebration! Over 600 guests attended the annual Craft Beer Tasting featuring sumptuous hors d'oeuvres from two dozen restaurants to be paired with more than a hundred craft beers and micro-brews!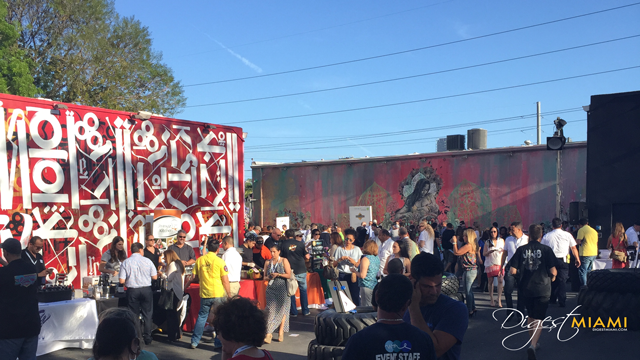 Digest Miami was onsite covering all the angles and provided the official voting station for the best brew and bite of the evening along with an interactive Social Media wall.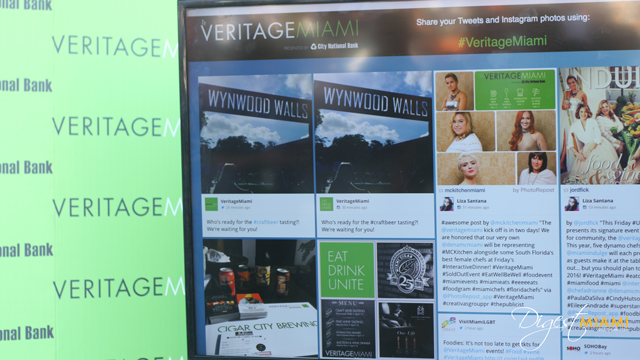 As attendees strolled in on this unseasonably balmy Miami evening, the hugely popular J Wakefield Brewing crew made sure their Hop for Teacher IPA was cold and ready to the quench the thirsty crowd.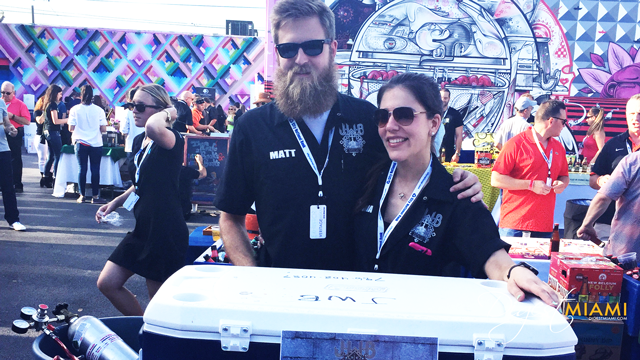 Spanish Marie Brewing offered a refreshing pairing of a King Charles Maracujefe beer with a home-made passion fruit gummy. "Take a sip, bite the gummy, and sip the beer again," were the instructions given to each curious beer enthusiast. The result: an invigorating tangy sensation of Maracuya, mixed with sweet, tarty flavor of the gummy candy.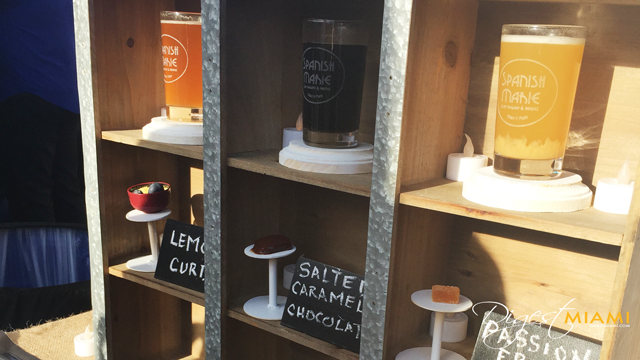 Returning with their crowdpleaser, The River Seafood and Oyster Bar fired up the grill for their popular Fire Roasted Oysters, served with sofrito butter, ancho, queso manchego and chorizo.
Many guests were drawn to Quality Meats' decadent bites of thick-cut bacon topped with cucumber and jalapeño salad on a bed of… wait for it… peanut butter! The contrasting flavors were jarring at first but after each delicious bite we were sold on the combination.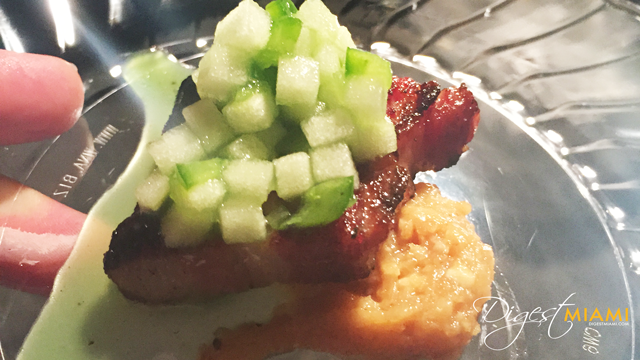 At the end of the night it was a local's only sweep for the winning beer & bites. Chef Rocco Carulli of R House Wynwood won best bite for his Tuna Tartare with avocado, wasabi cream sauce and sweet chili. Best Brew title went to Wynwood Brewing Company securing the Wynwood neighborhood's reputation as the epicenter of Miami's craft scene.
After the Craft Beer Tasting, the party was moved a couple of streets over to MAPS Backlot where Digest Miami hosted a Giant Beer Pong challenge. As the night wound down, only a couple of guys (and gals) were left standing as this year's reigning champs. The DJ pumped the tunes, the cocktails flowed and good vibes continued well into the evening.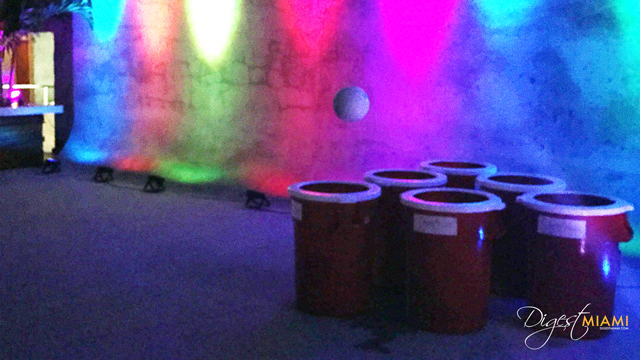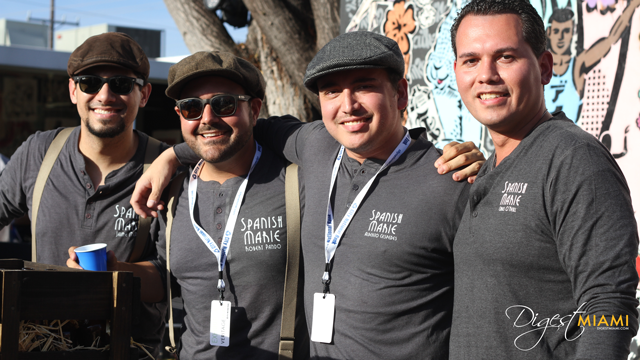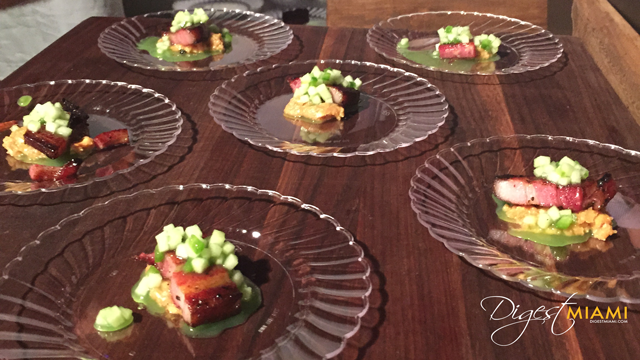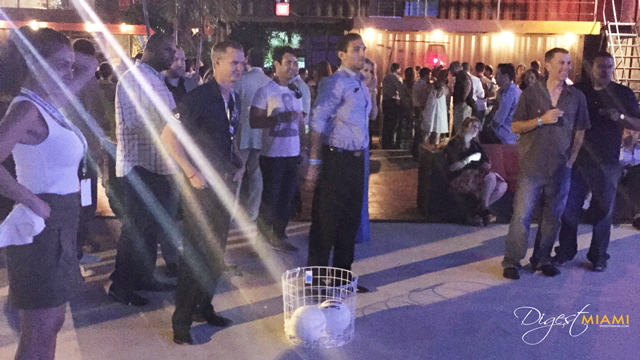 Fine Wine Tasting | Thursday, April 16th
Thursday evening set the stage for yet another fun-filled night of decadent food and wine. More than 400 wines from around the globe gathered for the Fine Wine Tasting at The Village of Merrick Park in Coral Gables.
Notables like Domaines Barons de Rothschild, Duckhorn Vineyards, Justin Vineyards, La Crema, Penfolds shared the spotlight with smaller vineyards to the delight of the hundreds of attendees.
The night would not be complete without the participation of the great restaurants that provided a cornucopia of delicious bites.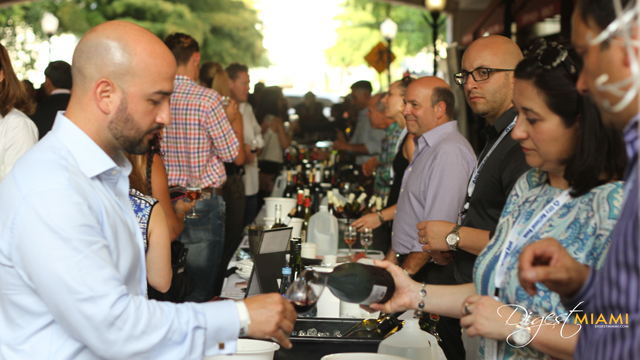 Cibo Wine Bar's Black Tiger Shrimp in spicy wine garlic tomato sauce was a crowd favorite. This spicy Italian dish was served with fresh bread for dipping, which proved perfect for picking up the remaining sauce left on our plates.
Miami Beach's Soho Bay restaurant served a gorgeously plated Lionfish Rio with pressed pickled cucumber, thai chili pepper and cucumber caipirinha granite. This delicate white flesh of the Lionfish offered up the flavors of the thai chili in an unexpected explosion of flavor.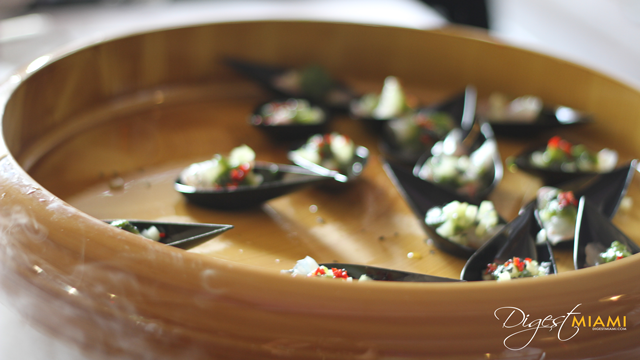 The evening's title for best bite went to Uvaggio, for a second year in a row. Their decadent pork terrine on a soft, fresh buttermilk biscuit was simple, but rich in flavor and textures. Best wine went to 2Amigos, for their Albariño, the delicate floral notes of this Galicia, white wine grape had notes of citrus with a subtle acidity.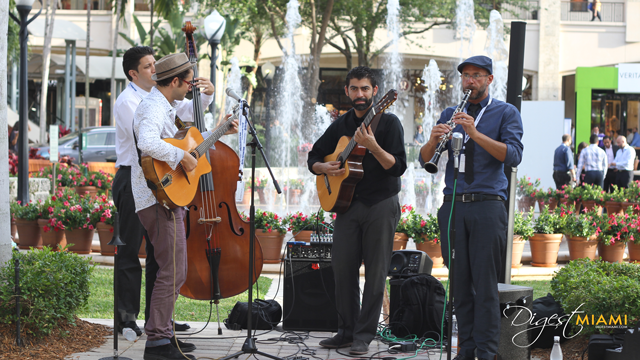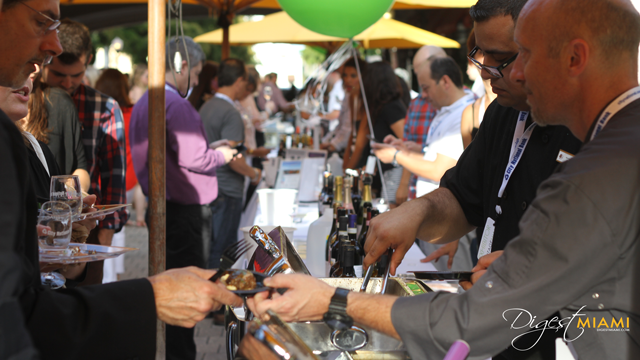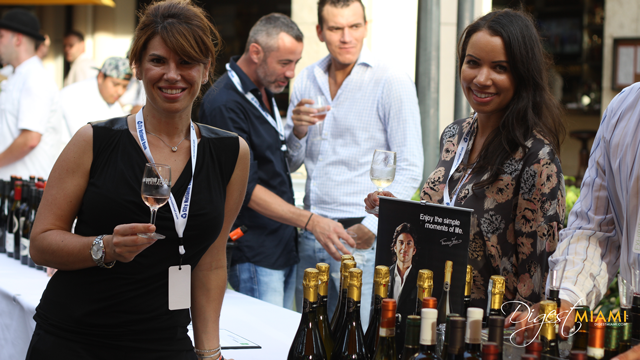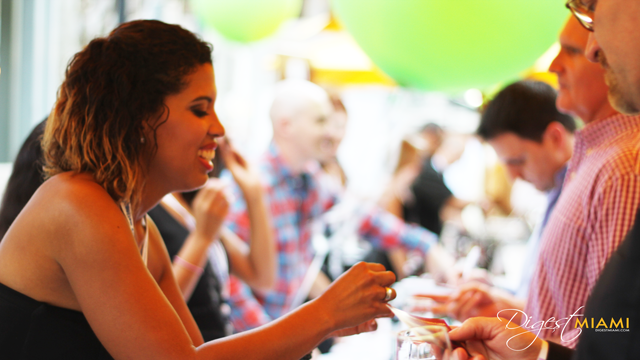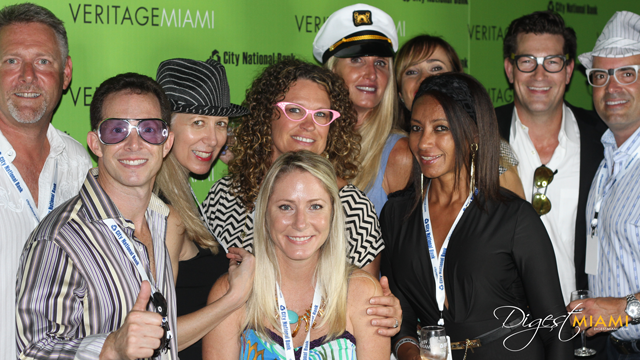 Interactive Dinner | Friday, April 17th
VeritageMiami's Interactive Dinner, featured for the first time this year, a dais of five female Chefs . Eileen Andrade of FINKA Table & Tap, Adrianne Calvo of Chef Adrianne's Vineyard Restaurant & Wine Bar, Paula DaSilva of 3030 Ocean, Cindy Hutson of Ortanique On the Mile and Dena Marino of MC Kitchen guided guests through the preparation of their own 5 course meal.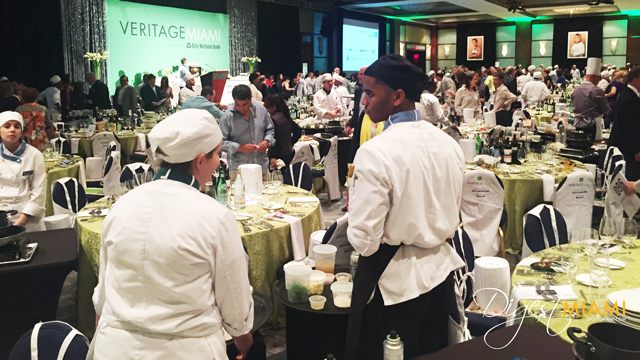 Chef Paula DaSilva opened the evening with a local clam dish, made with a White IPA from Blue Point Beer Brewery in Long Island. Créme fraiche and fresh oranges were the finishing touches on this light and aromatic seafood dish accompanied by freshly grilled bread.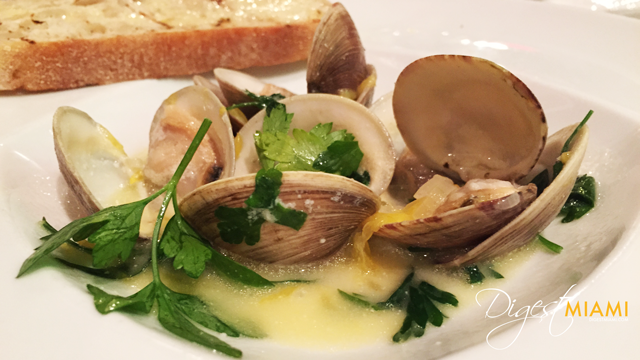 Chef Cindy Hutson's roasted local tile in smoked tomato & corn creole sauce was a hit with the entire room. Made with deep-water Golden Tile and local heirloom tomatoes, hints of smokiness and creole flavor really made this fish stand out.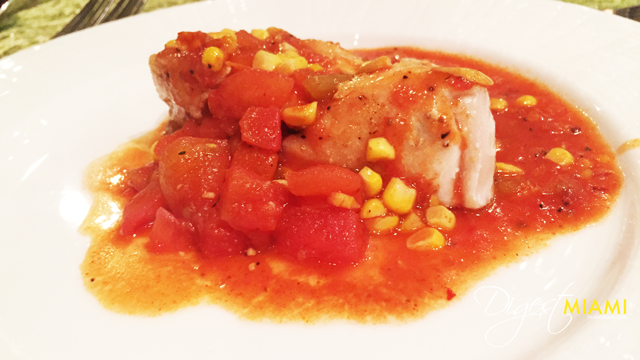 Staying true to FINKA's manner of blending Latin and Asian flavors, Chef Eileen Andrade prepared a decadent angus churrasco on a bed of sweet potato mash and truffled green beans topped with Asian chimichurri.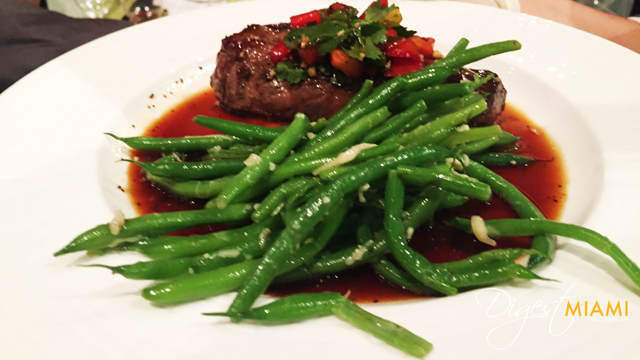 The evening continued with guests dancing the night away in victorian masks under the decadent haze of good wine and great food all in the name of a good cause.