Miami's hottest new shopping and lifestyle venue, Brickell City Centre, is already popular for its perfect location, impressive stature and stunning design. And thanks to restaurateurs and chefs far and wide, this new hotspot now has a bevy of tasty restaurants thrown into the mix. Grab a quick bite to eat at Haagen Dazs or Dr. Smood, fuse dinner and a movie at the soon-to-be-opened Cinemex, or try one of our favorite restaurants listed below. Don't know where to start? Take a peek at their menus and let the food speak for itself – it'll give new meaning to the word "shopping break."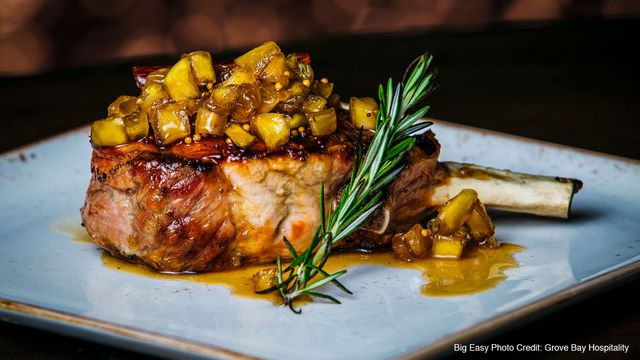 Brought to you by Grove Bay Hospitality Group, the restaurant firm behind Glass and Vine, Big Easy Winebar & Grill is Miami's first South African restaurant. The brainchild of famed golfer-turned-winemaker Ernie Els, it's known for its creative meat and seafood plates like Peri-Peri Chicken Liver, sausage Boerie Bites, Chili-Coffee Rubbed Pork Flatbread, Bison Ribeye, Angry Duck Curry and slow-roasted lamb Durban Bunny Chow. Native South African and Executive Chef Maryna Frederiksen helms the kitchen, while sommelier Louis Strydom handpicks the wine list. Big Easy is a different kind of restaurant for Miami foodies, but given its success in the first two weeks, it's bound to be one of their favorites. Big Easy Winebar & Grill is located in Suite 339 in Miami's Brickell City Centre. Lunch and dinner are served daily, from 11:30 a.m. to 4 p.m. and 4 p.m. to 11 p.m., respectively. Sunday brunch is served from 11 a.m. to 3 p.m.
Out & About: Read about our favorite dishes at Big Easy Winebar & Grill

Another Brickell City Centre hotspot by Grove Bay Hospitality Group, American Harvest is fast-casual, reasonably-priced and serves well-made, tasty, sustainable food. Perfect for both a quick, mid-shopping lunch break or a hearty dinner, the menu is 100% "good-for-you" clean, puts a 21st-century spin on timeless comfort food from all over the world, and includes favorites like all-natural, grass-fed short rib and brisket American Harvest Burgers, Blue's Steak Tacos, a hydroponic Spicy Thai Salad, Curry Roasted Vegetable Bowls, shitakke mushroom patties, and the vegetarian-friendly Pesto Harvest Skillet, to name a few. American Harvest is located in Suite 340 in Miami's Brickell City Centre. Lunch and dinner are served daily, from 11:30 a.m. to 4 p.m. and 4 p.m. to 11 p.m., respectively.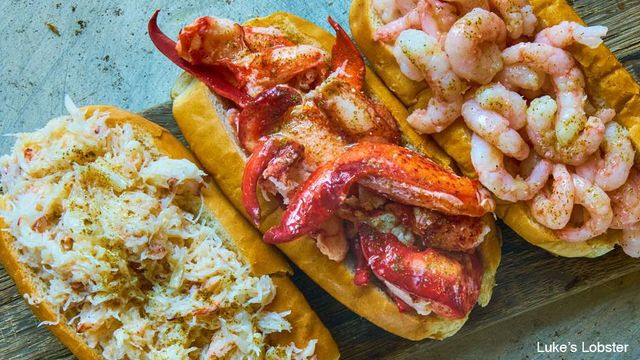 Coming to us from NYC, Luke's Lobster has brought its famous lobster roll to the Brickell City Centre – and everyone is so glad it did. Inarguably the most popular dish on an already-delicious seafood menu, this Classic Lobster Roll puts a quarter-pound of wild, chilled Maine lobster in a warm split-top bun, and tops the whole thing with melted lemon butter, mayonnaise and Luke's signature seasoning. Adding a touch of its new surroundings into the mix, Luke's Lobster serves local beers from some of Miami's own breweries, like Funky Buddha and Wynwood Brewing Company, and on the dessert menu, you'll find Fireman Derek's famous key lime pie. Luke's Lobster is located at Suite 353 in Miami's Brickell City Centre. It is open Monday to Saturday from 11 a.m. to 9:30 p.m., and on Sundays, from Noon to 7 p.m.
Everyone in Miami knows about the Pubbelly Boys, and for good reason. They've single-handedly started some of the best restaurants in the Magic City, from the original Pubbelly, to PB Station, Pawn Broker, and of course, Pubbelly Sushi. The latter of this list now has a location in the Brickell City Centre, where it serves up small plates of Asian-inspired snacks in a pub atmosphere. On the menu? Starters like shisito peppers and pork belly, cooked seafood, and raw sushi rolls that fuse traditional Japanese cooking with gastropub-friendly fare: like the Octopus Ceviche roll, Wagyu Beef Tartare roll, and the Rockshrimp Tempura roll with spicy tuna tartare. Pubbelly Sushi is located at Suite 421 in Miami's Brickell City Centre. It serves lunch Monday to Saturday, from 11:30 a.m. to 5 p.m. Dinner is served Sunday through Thursday, from 5 p.m. to 11 p.m., and Friday and Saturday, from 5 p.m. to Midnight.
Tacology Taqueria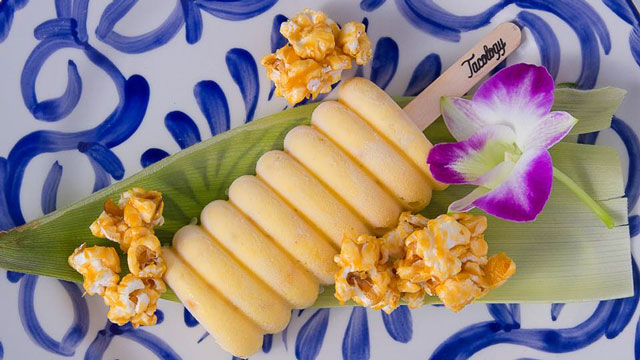 This 250-seat market and taqueria is brought to Miami by the same team behind haute Brickell Mexican spot, Cantina La Veinte, and it will have the same fabulous chef, too: Executive Chef Santiago Gómez. Unlike the other restaurant, however, this one is decidedly more casual and affordable, with a menu of paletas, ceviches, salads, traditional street-style tacos and some upscale dishes, the majority of which are priced between $6 and $14. Expect interesting plates like ribeye steak, chorizo and chicharrones tortillas; different ceviches with diced octopus, pico de gallo, corvina, shrimp quinoa, bulgur and an ají amarillo-habanero marinade; and tortillas made from unusual ingredients like quinoa, the corn fungus "huitlacoche," and cactus pads or "nopales." Tacology Taqueria is located on the 4th floor of Miami's Brickell City Centre.
Uruguayan fine dining spot, Quinto La Huella, is EAST, Miami's signature restaurant. Catering to the sophisticated Brickell crowd, it's where you'll find corporate executives, trendy foodies and well-to-do locals munching on Uruguayan grass-fed ribeye, shrimp confit causa, house-cured salmon with poached eggs, and wood oven langoustines with curry potatoes. You can sit by the sushi counter, outside or in The Grill Room; the latter is right in the heart of the action, and as its name implies, houses the same glowing fireplace where most items on the menu are grilled to perfection. Quinto La Huella is located on the 5th floor of Miami's Brickell City Centre. It's open from Sunday to Wednesday, from 6:30 a.m. to Midnight, and Thursday through Saturday, from 6:30 a.m. to 1 a.m.

Sitting on the 40th floor rooftop of the ultra-trendy EAST, Miami hotel, this bar is undeniably Miami's hottest (and most beautiful!) bar. When the sun starts to go down, grab a seat at the Balinese-inspire bar, a sofa or a daybed, and cool off with a Mezcal Aviation cocktail amidst a garden of cocoplum, Star Jasmine, local Sea Grape, and Japanese Privet trees. The views are some of the best in Miami – you can see everything from South Miami, Brickell and Downtown Miami, all the way to the iconic Miami Beach skyline. Sugar opens daily at 4 p.m., and closes at 1 a.m. on weekdays, 3 a.m. on Fridays and Saturdays, and Midnight on Sundays.
Coming Soon: Brickell City Centre's New Italian Food Hall
You've probably already heard of Eataly, but sometime this year, Brickell City Centre will take that concept a step further and open a three-story Italian food hall. While they're still hashing out the details, look forward to the same dining options you'd find at a street market in Italy, like stands selling take-home-meals, imported cheeses, meats and more. Want to learn how to prepare the food yourself? Sign up for live cooking demonstrations by Italian chefs, wine and food pairing lessons, or other classes revolving around the wonder of Italian cuisine. They'll be available to the public as soon as the food hall opens!