VeritageMiami unites more than 3,000 wine and food lovers from all across South Florida along with top sommeliers, notable chefs, prestigious wineries, winemakers and breweries to benefit the South Florida community. 
This year's all female, powerhouse quintet will guide guests through the preparation of their own 5-course meal (hence the title, Interactive Dinner). 
Digest Miami sat down with Eileen Andrade, Adrianne Calvo, Paula DaSilva, Cindy Hutson and Dena Marino, the 5 female chefs headlining this year's VeritageMiami Interactive Dinner to get their thoughts on the experience.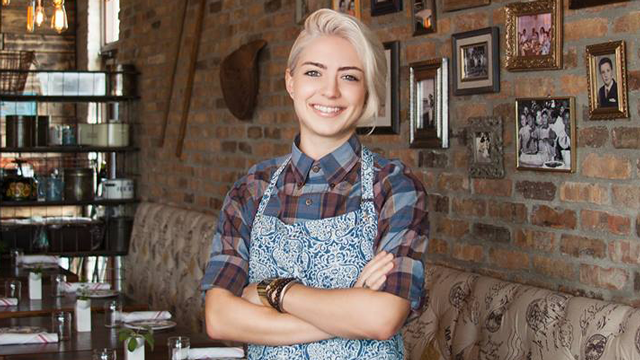 Chef Eileen Andrade
 Chef Eilleen Andrade's background is deeply rooted in the Miami culinary scene. Her grandparents are the originators of Islas Canarias, a Cuban culinary institution located on Coral Way. Her unique twists on traditional Latin cuisine are influenced by her travels to South Korea and her Peruvian mentor, chef Omar Caycho. We can always expect innovative dishes from this young and artistic chef.
1. What is it like to be one of the top female chefs in South Florida?
"I think every day we are seeing more and more female chefs in the kitchen and I think it's a beautiful thing. The kitchen is no longer a man's domain. It's a beautiful thing to see a woman running an entire kitchen...especially when most of the cooks are men!"
2. Is this your first time participating in VeritageMiami?
"This is my first year working Veritage and I am so excited to be working with great chefs for a good cause. I can't think of a better way to raise awareness about this great organization that helps improve education and health."
3. What will you be preparing during the Interactive Dinner and what inspired the dish?
"We will be doing one of our most popular dishes. It is an Angus Churrasco on a bed of Sweet Potato Mash, Truffled Green Beans, and topped with our delicious Asian Chimichurri.  At Finka, we try to mix Asian and Latin flavors in both our food and cocktails. A lot of our customers are Cuban and Cubans love Churrasco. But at Finka, we don't like to keep things simple, so I knew I wanted to do something sweet, spicy and savory in this dish. Now, my sous chef eats this for lunch almost every day!"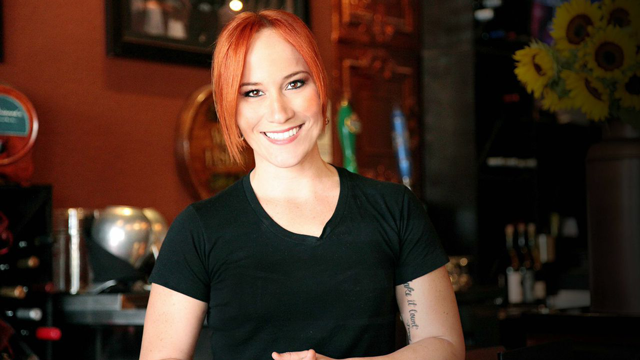 Chef Adrianne Calvo
A graduate of Johnson & Wales University, Chef Adrianne is best known for her hidden gem in West Kendall. Open since 2007, Chef Adrianne's Vineyard Restaurant & Wine Bar takes inspiration from her time in Napa Valley while working under chef Thomas Keller and chef Cindy Pawlcyn. Having competed in more than 40 national competitions, she became the youngest person to cook for the United Nations. 
1. As one of 5 female chefs to be selected for the Interactive Dinner, what do you think of women's status in Miami's culinary scene?
"I believe we are in an exciting time with women in the Miami culinary scene. These culinary powerhouses are not just executive chefs, they are at the helm of their restaurants, they are managing and creating. They wear many many many hats that go beyond chef whites."
2. What will you prepare during the Interactive Dinner? 
"For the interactive dinner, I am making a deconstructed strawberry shortcake napoleon . I'm bursting at the seams with anticipation because I'm going to teach our guests how to paint with ganache, gels, powders etc… and that's after making the dessert step by step. They are going to love it! Hopefully, we we'll see a few masterpieces transpire."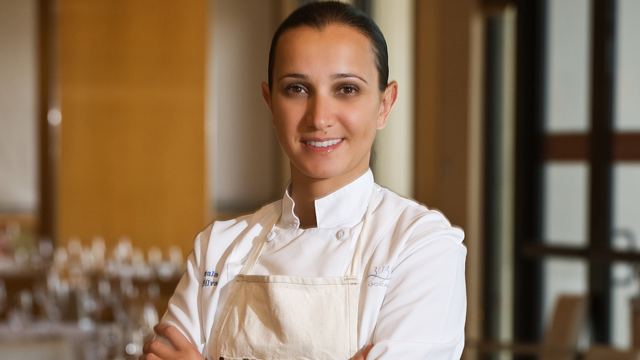 Chef Paula DaSilva 
 
Having been involved in the restaurant industry since she was a kid, Chef Paula demonstrates a remarkable talent for executing creative "farm-to-fork" dishes that highlight the quality of flavors and freshness of South Florida's local ingredients. She peeled garlic and washed vegetables in her family's Brazilian kitchen in her early days and  is now at the helm of one of South Florida's most critically acclaimed restaurants.
1. Do you think that gender plays a role in todays culinary scene?
"I've never believed that gender holds anyone back from reaching their goals in any field. I think hard work, dedication and determination pays off. These women that I've had the pleasure of working with for VeritageMiami embody those characteristics and many more, which is why they've been so successful in the culinary scene. There are plenty more talented female chefs that are also doing great things in their restaurants. It's a growing culinary scene that is being placed on the map by great cooks and chefs! Be it women or men!"

2. What will you prepare during the Interactive Dinner?
"I am preparing a local clam dish. It's super easy to make at home and it's absolutely delicious. It's made with a White IPA from Blue Point Beer Brewery in Long Island. I finish it with a little bit of crème fraiche and fresh oranges, and serve it with freshly grilled bread for dipping!"

3. What is your inspiration for this dish?
"I spent some time in Holland and they eat almost everything with mayonnaise and bread. I had a similar dish prepared with mussels and they used beer as well to prepare the broth. I loved it and decided to use our local clams and beer to personalize it."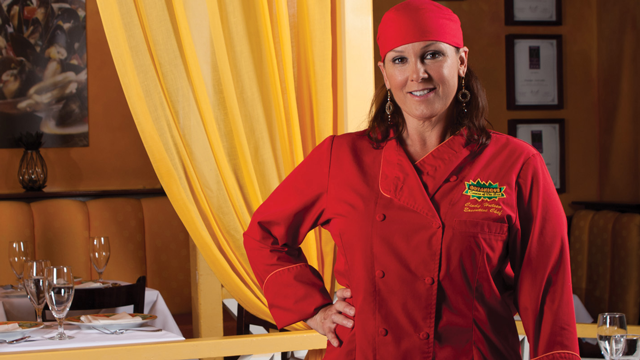 Chef Cindy Hutson 
Named Chef of the Year by Chef Magazine in 2011, Chef Hutson's passion for cooking developed at the young age of 9. Along with her life partner, Delius Shirley, she owns Ortanique on the Mile in Coral Gables and recently expanded her cuisine to Harbour Island, Bahamas at The Dunmore. Make sure to pick up her new book, From the Tip of My Tongue, available for purchase at VeritageMiami. You can also find it at Books & Books in Coral Gables and it will soon be available for purchase via her website, OrtaniqueRestaurants.com. Look out for Chef Hutson's latest projects, Zest and Zest Mrkt to open later this year in Downtown Miami.

1. Why do you feel it's important to support the community via VeritageMiami, benefitting United Way of Miami-Dade?
"I have personally been a part of this culinary community since 1994, I have always supported events that actually do what they say they will do with the monies earned. I have had a successful career and it becomes part of ones success to give back, it's simple."
2. What will you be preparing during the Interactive Dinner and what inspired the dish?
"I will be preparing Roasted Local Golden Tile in a Smoked Tomato & Corn Creole Sauce. The inspiration comes from the beautiful Local Heirloom Tomatoes and one of my favorite deep water fish, moist Golden Tile. It's also bursting with flavor when you add a little smoke and some creole flavor."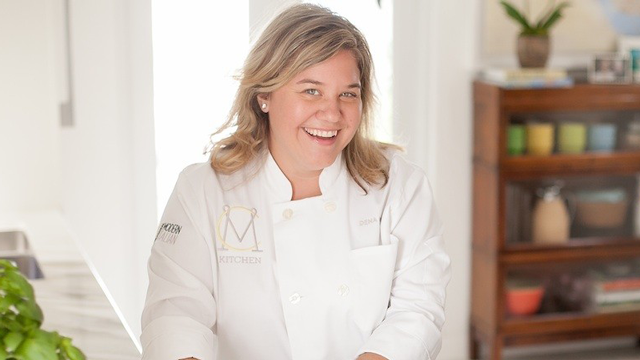 Chef Dena Marino 
Executive Chef / Owner | MC Kitchen
 
An Aspen native, Chef Dena's 2010 relocation from Colorado to sunny Miami was sparked by her enthusiasm to get closer to the source of many of her ingredients. Aspen Magazine set high standards when they described her ability "to add just one more element that not only pulls a dish together but lifts it up on its tiptoes and makes it dance." Marino was also recently designated as the Florida Chef Ambassador of Bono's EAT (RED) DRINK (RED) SAVE LIVES, a culinary campaign promoting AIDS/HIV Awareness. Chef Dena's cuisine is an inspiration of rustic Italian cuisine and attributes the foundation of her skills to her Nonna.

1. What do you think of women's status in the Miami's culinary scene?
"It is great, powerful and we are very lucky to be in such a thriving city! There are not that many of us, but we all stick together!"
2. Why did you get involved with VeritageMiami, and the United Way of Miami-Dade?
"It is always great to give back. Whatever I can do as a leader in the community and to help others, I'm there. I know the community supports MC Kitchen. It also brings us chefs together to make us stronger and have more of a force as well."


The SOLD OUT event will take place at the InterContinental Miami on Friday, April 17th at 7:00 pm.