Alter is a casual, chef-driven, American restaurant located in Miami's up-and-coming Wynwood neighborhood led by Chef Bradley Kilgore and Antoine Lecas. The seasonal cuisine is focused on locally sourced ingredients from Florida, highlighting the state's rich seafood offering, tropical fruits, vegetables and meats. Alter's beverage program includes an uncompromising wine selection that span from top well known producers to small artisanal growers from around the world.
As you enter Alter you are struck by the simple, clean, minimalistic dining room. The walls are left intentionally free of art or other adornments forcing your attention to the glass-walled, open kitchen that takes center stage. This unwavering focus on the cuisine, removing all unnecessary distractions can be directly applied to the menu at Alter. Executive Chef and co-owner Bradley Kilgore succeeded in creating a casual, chef-driven menu focused on organic and locally sourced Florida ingredients.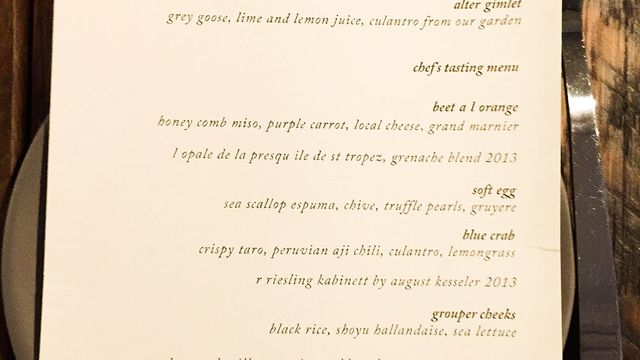 The restaurant has its own organic garden where Kilgore procures many of the fresh produce and herbs used daily in many of the dishes. The commitment to local, Florida-grown produce has Kilgore and his team sourcing everything from local beets and cheeses to honeycombs and seasonal Florida seafood.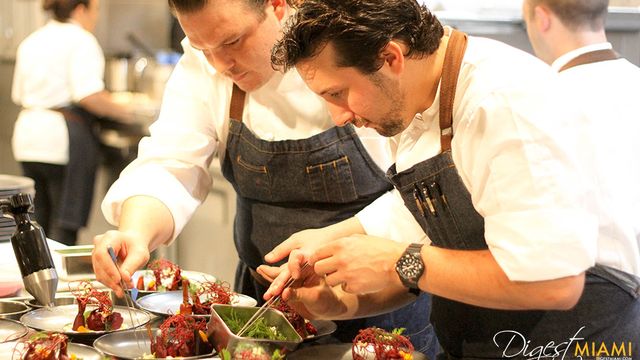 The culmination of over 10 years of fine dining experience, (L2O, Alinea and Boka, Jean George's J&G Grill) is apparent in Kilgore's careful attention to detail. Each dish is exquisite in presentation and every combination of ingredient and flavors severs a specific purpose.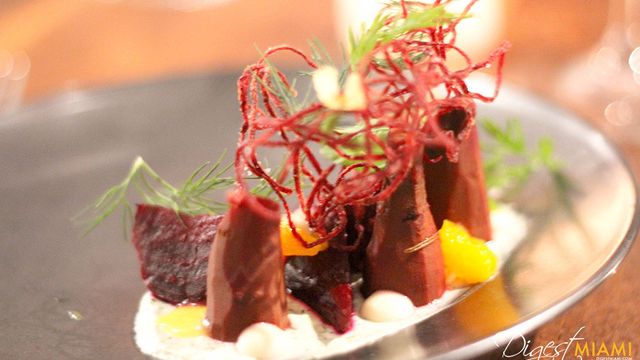 Beet a l orange, honey comb miso, purple carrot, local cheese, grand mariner.
The "Soft Egg" ($is a wonderful example of a Kilgore's mastery of his craft. The dish combines a perfectly cooked egg, sitting atop seas scallop, espuma, chive, truffle peals and gruyere. The crispy gruyere is meant to mimic the experience of cracking though the baked cheese crust of a french onion soup to the warm goodness below. This is a must try dish for anyone visiting Alter as it exemplifies the depth of creativity that Kilgore is known for.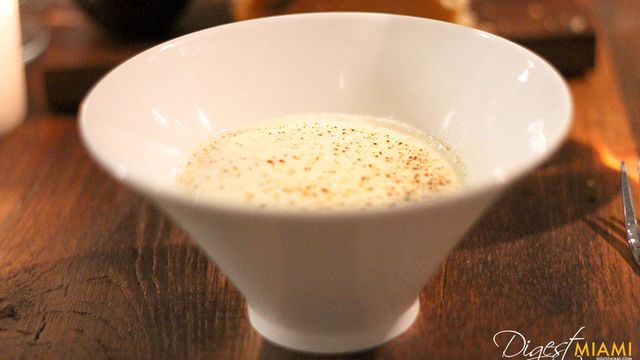 The "Soft egg" seas scallop, espuma, chive, truffle peals and gruyere.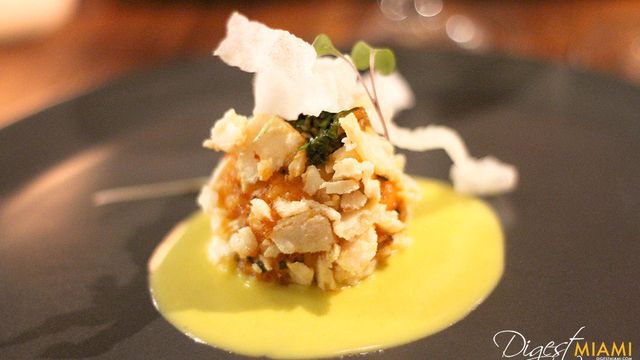 Blue crab, crispy taro, Peruvian aji chili, culantro, lemongrass.
Sea Scallop with peruvian aji chili, culantro, lemongrass.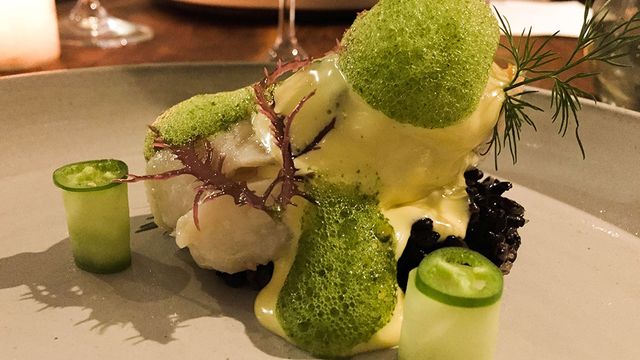 Another standout are the grouper cheeks ($23). While the portion may appear small the dish is rich and complex with black rice, shoyu hollandaise, sea lettuces. The presentation is meant to evoke memories of the ocean crashing against the rocks.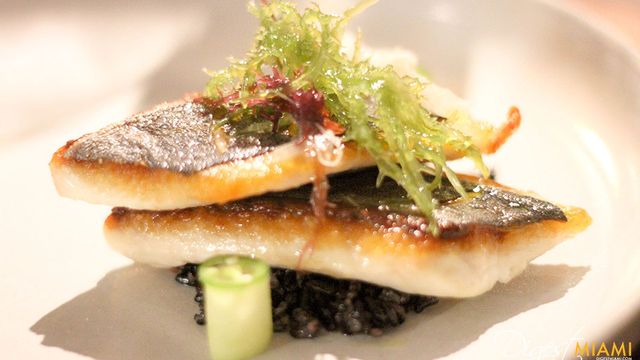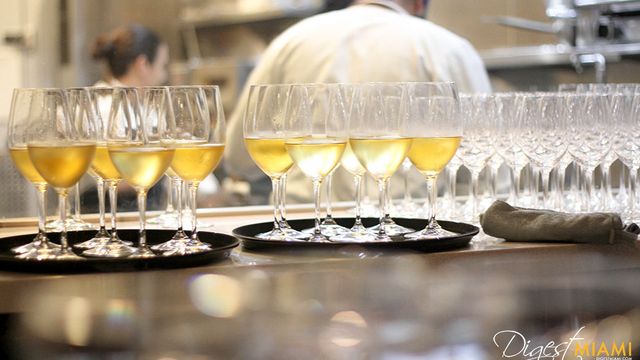 Le grand caillou savignon blanc by patient cottat 2013.
Alter's wine selection offers reasonably priced wines from well known producers to small artisanal growers from around the globe.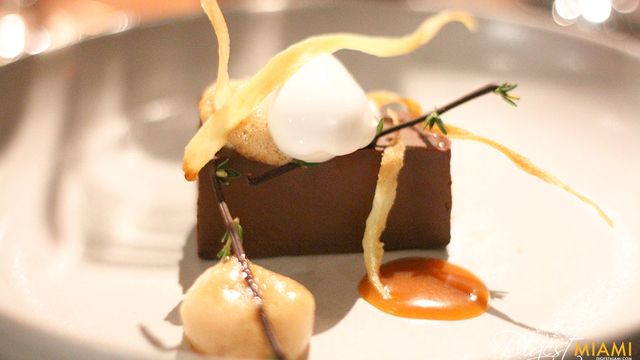 Fudge, Peruvian cacao, parsnip, coconut sorbet, thyme sprig. JWB porter.
Chef Kilgore and his partners Javier Ramirez and Leo Monterrey have succeeded in creating a fine dining experience with world class sophistication that is also affordable and approachable. Menu prices range from $11 - $30 with a five-course chef tasting menu for $65.

Alter opens to the public tonight (May 27th). If you find yourself without a reservation, try Table8, a new dining reservation app that allows you to book last minute at some of most celebrated restaurants throughout our city.