The Local is the best place in Miami to enjoy great locally sourced food, 18 unique and rotating craft beers on tap, and a carefully curated selection of small-batch craft wine and spirits in a warm and welcoming pub environment. Our chalkboard is updated daily with seasonal food and cocktail specials as we take pride in offering quality, responsibly-sourced options to our customers.

The new brunch at The Local Craft Food & Drink is bold and boozy! Beginning Sunday, December 20th, brunch goers will have a new spot to chow down and cure those Sunday blues. Expect dishes that are rich, hearty and packed with flavor. This new weekly brunch also features a 'Morning Booze' menu curated by The Bridge, the restaurant's current bar takeover.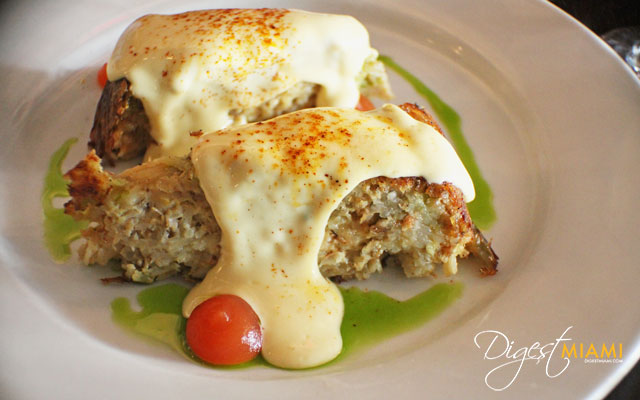 Blue Crab Tortilla ($25)
Formerly of Swine Table & Bar, Chef Phil Bryant digs deep into his roots to create southern-inspired variations of traditional brunch favorites. Instead of the expected waffle, juicy fried chicken is served atop parmesan corn pancakes with honey hot sauce ($20). Your typical tortilla gets a badass twist with Maryland Blue Crab, potato, Florida gouda, poached eggs and velvety bone marrow hollandaise ($25). Other must try dishes include Smoked Surry Sausage ($7) and Disco Fries with American cheese whiz and gravy ($9).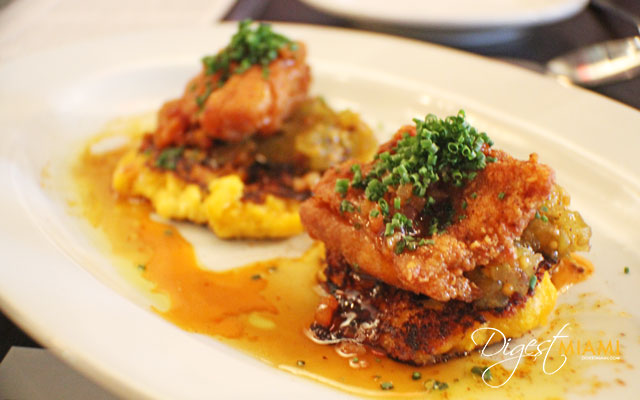 Chicken and Pancakes ($20)
What's Sunday brunch without a stiff cocktail and a pitcher to share with friends? David Perez and Will Thompson of The Bridge have taken over the bar for the month of December to share their love for innovative, handcrafted cocktails. Ingredients are skillfully combined to offer creative takes on classic recipes. Go bottomless with The Local Mimosa ($25) - a perfect mix of fresh grapefruit, lime, agave and sparkling wine.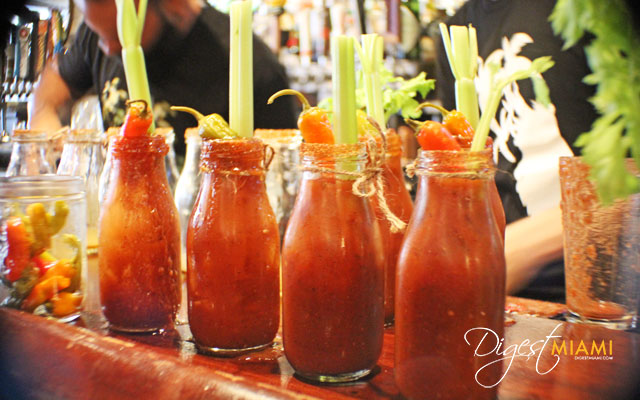 Bloody Mary ($11)
For the Bloody Mary ($11), the duo prepares their own bloody mix with smoked tomatoes to infuse the cocktail with a savory kick. Not on the menu yet, but one worth a special request, is the Mexican Squashbuckle. Homemade spiced pumpkin-apple shrub combined with Don Julio Reposado and Molasses - it's every essence of the holidays in a glass.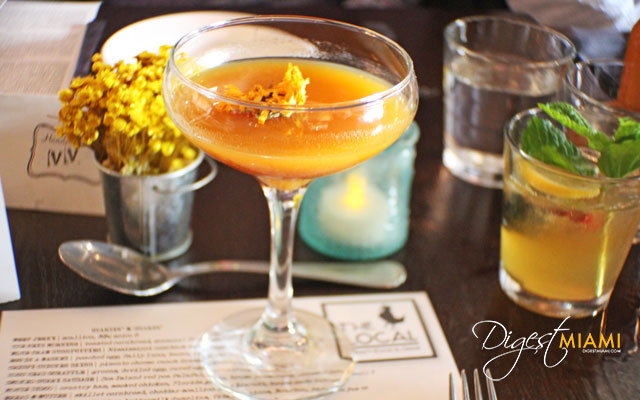 Mexican Squashbuckle
The addition of this new mouth-watering brunch is one more reason The Local continues to be a local favorite in Coral Gables.
The Local Craft Food & Drink serves lunch Monday- Friday from noon- 3 p.m., dinner seven days a week from 4:30 p.m.- 10 p.m. , late night menu until 1 a.m. Thursday-Saturday and Sunday brunch from 11 a.m. – 4 p.m. Telephone: (305) 648-5687 Website: www.thelocal150.com