Stout Isn't the Only Irish Beer
---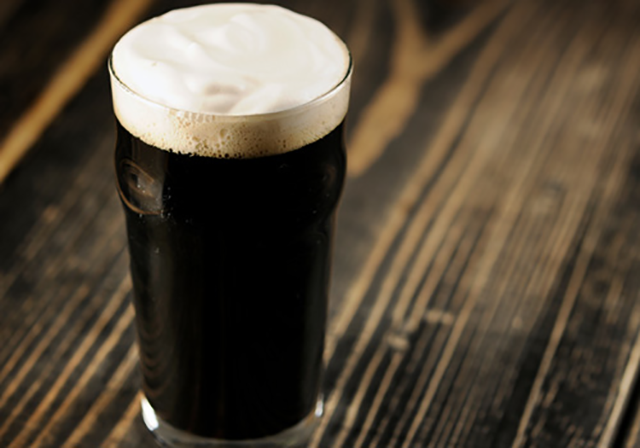 The day of the year when everyone proclaims their Irish heritage (factually or imbibed) is finally here. Saint Patrick's Day is a perfect time to explore the Isle of Eire and discover more than just a pint of the black. Let's delve into the brewed side of Ireland that not all of us may be aware of; to check out the oddly common, but often overlooked beers which make the Irish pub scene not just a crawl on the dark side.
A tad bit of history to set the mood, Ireland is famous for one beer style: stouts! But what if we told you it was originally known for producing porters. Historically, Ireland produced ales without hops since they weren't native to the island. It wasn't until the 18th century (1752) when England introduced hops to Irish brewers. More recently, the craft brewery scene is starting to up the ante by introducing non-traditional styles such as pale ales, wheat ales and IPAs; even ciders are starting to make the rounds.
Regardless of how it played out over time, beer is huge in Ireland. According to 2012 data, the Irish folk are the 6th largest beer drinkers in the world per capita. Yeah, the world, not just in Europe (which let's be honest, takes the keg when it comes to beer consumption). Only one other country outside of Europe cracks the top 10. Where does the US come in? Would you believe us if we said 14th? So maybe this is a stat based on that little phrase "per capita", but still, it doesn't take away from the love for the brew on the Emerald Isle. So what are these birds and paddies really drinking? Here's a breakdown of several different Irish beer styles.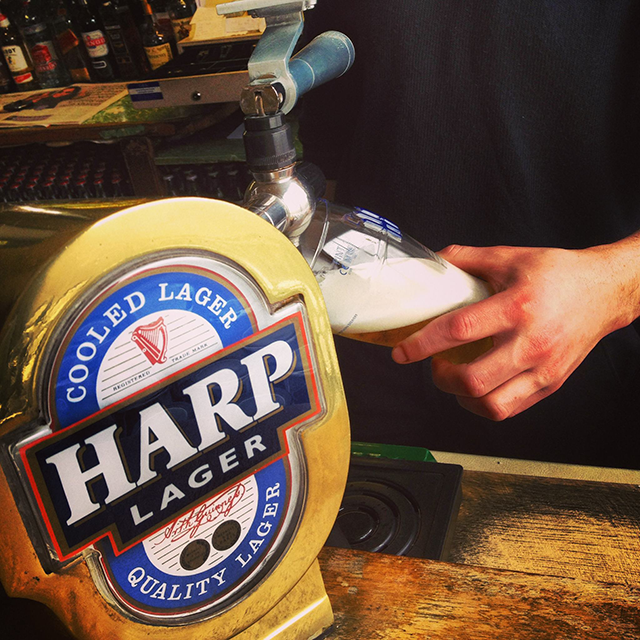 Let's start with the most basic of styles, the Irish Lager. This is your typical Euro Pale Lager style. They have a solid hop flavor derived from noble varieties. The bitterness tends to be moderate, and it&rsqrsquo;s all brought together with a solid malt body and sweet notes from an all-malt base. The aromas are lightly floral with crispness lingering on the nose. The color tends to vary between pale straw to golden amber. The average ABV (alcohol by volume) range is 4.0-6.0%. Some styles can get dark but the traditional ones tend to be pale. The best known example of this style is Harp Lager. Golden color with bright, slightly bitter and crisp flavors. 5.0% ABV & 21 IBU (International Bitterness Units).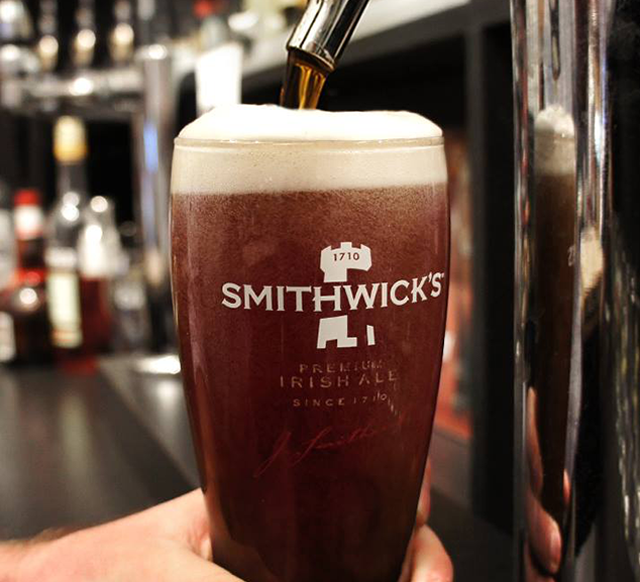 Next up are the ales. Please don't hate us for this, but we're not trying to downplay or exclude such styles as Irish Wheat and Cream ales, which derive from other parts of Europe, but we'll continue tp stick to the source. The OG sauce from the land of shamrocks. This leaves us to describe two distinct styles. First up, Irish Red Ales; a malty, amber, rich brewed juice. It's a bit sweet and a bit hoppy with a firm medium body. These red ales are well-rounded and balanced to please most beer drinkers while exhibiting a toasted malt character that purports the sweetness and lushness typical to this style. Overall though, these are dry beers with a clean finish. The color is usually amber red to rusted dark brown with an average ABV of 4.0-6.0%. Most of us have encountered one or two different Irish Reds in our drinking lives, but if we had to choose a favorite, then Smithwick's (pronounced "Smith-icks" or "Smitt-icks") fills our pint. Amber brown color with smooth malty flavors. 4.5% ABV & 25 IBU.
The next style we purposely left for last because that's what you do with the best. There's probably no need to say it, but without further ado, Irish Stout… but it's not that simple either. There are so many varieties of stouts that come pouring out of the Irish countryside. The original is the Dry Irish Stout, but you also come across other styles such as Foreign and/or Export Stout. The origins date back to that porter we spoke of in the beginning, but as brewers, like Arthur Guinness, began developing darker malts; so too did they develop the Stout we know and enjoy today.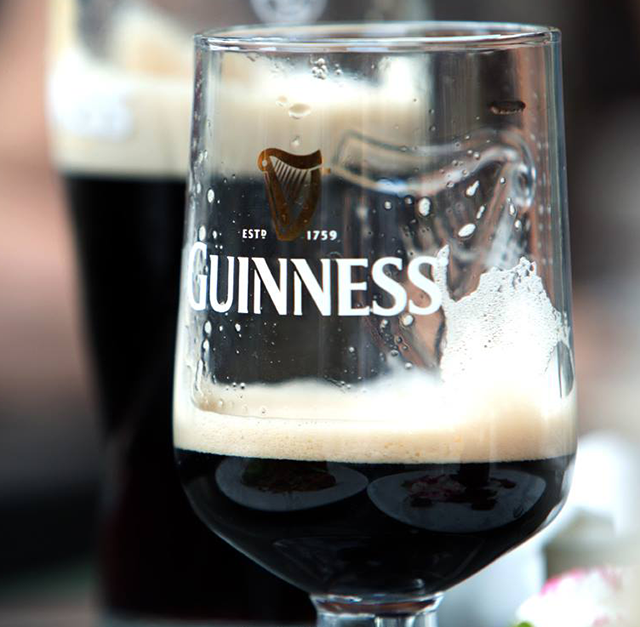 To the credit of the Irish, they keep their Stout brew drier than the popular sweet milk stouts of the Brits, hence the Dry Irish Stout style became their own. The common Dry Irish Stout tends to be lighter in body than expected which keeps them highly drinkable. The flavor tends to be bitter dry with strong roasted malted barley and large amounts of hops providing the foundation for this lightly carbonated, creamy black liquid bliss. The big brother of this already aggressive brew is the Irish Foreign/Export Stout which showcases a higher flavor profile, bolder body and bigger alcohol potency. The style was developed for the long voyages these brews took as they made their way across the globe. Colors range from magenta black to dark black to midnight black... basically, it's black! The ABV is where the styles display their own stripes. Dry Irish Stouts range between 4.0-6.0% and Foreign/Export Stouts are 6.0-9.0%.
Many brewers from Ireland produce stouts but few have the same presence, and are as recognizable, as the ol' standard, Guinness. They produce 3 types of stouts. The original is their Extra Stout. The lightest of the lot; dry, malty rich and hoppy smooth. 5.0% ABV & 40 IBU. We then have the Draught Stout. This tends to be creamier than the Extra Stout with a similar flavor profile. 4.3% & 45 IBU. The beast of the bunch is their Foreign Extra Stout. Full-bodied with dark fruitiness and roasted malts throughout the nose and palate. 7.5% & 47 IBU.
The world of brewing in Ireland is dynamically changing everyday and new styles are always making their mark, but there's no denying the classics. These styles discussed above describe a country who loves their beers but they don't define it. My challenge to all of you it this; channel that inner Irish side of you to try as many an Irish brew as you can get your hands on and take advantage of a nation full of fantastic, traditional and innovative brews. So hold up a pint and say it like you mean it… Sláinte!