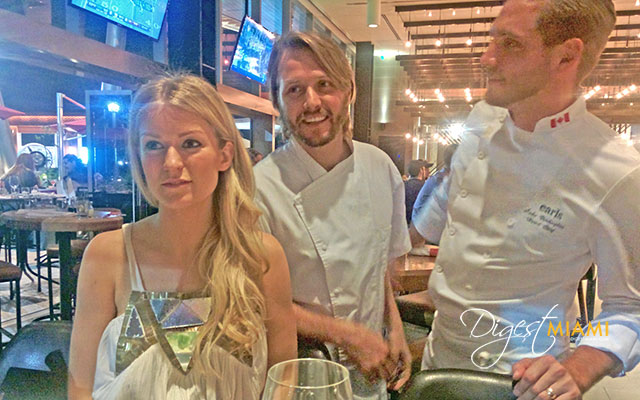 Chef Jeff McInnis is one of a handful of talented chefs chosen by the Vancouver-based restaurant group to participate in Earl's Chef Collective. Joining McInnis in the collaborative team are award winning international chefs including an Iron Chef and Top Chef. The chefs work together in Earl's recently launched test kitchen in Vancouver, allowing them to be inspired by each other's unique cooking techniques and inspiration.
Joining the dinner this past Monday, were McInnis' Root & Bone partner, Janine Booth, Chef Luke Verkulyen, and Earl's beverage director, Cameron Bogue.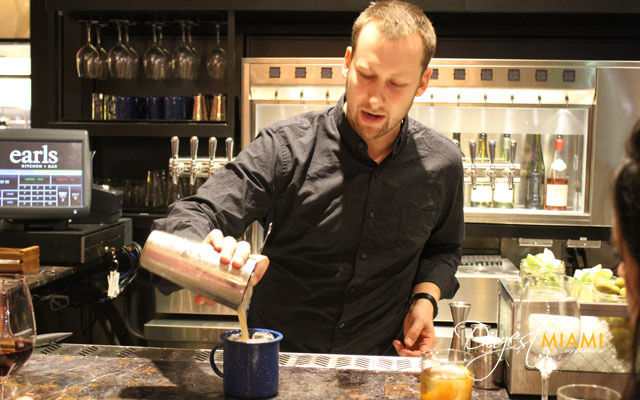 Cameron Bogue has led Earls' beverage program since 2008 with an award-winning track record. Bogue kicked off the evening with an introduction to the bar program emphasizing the quality ingredients used in their cocktails like their housemade syrups including lemongrass, raspberry and many others. If you're the designated driver for the evening, try the Lemongrass Orange Blossom craft soda - a combination of lemongrass syrup, orange blossom bitters, fresh lemon juice and soda. The orange blossom bitters is made with both orange blossoms and peels providing a vibrant citrus scent.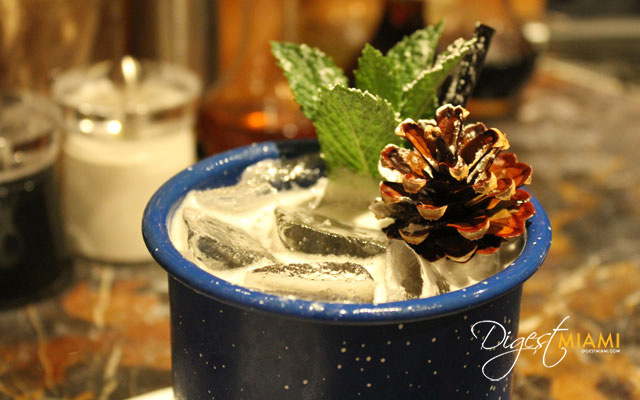 Bogue's approach is fun and innovative. If Miami's seasons aren't cold enough for you, try the Cabin Fever and we guarantee you will feel transported to a posh Aspen ski resort. While preparing the drink, he explains that aged wines like port or sherry are an easy way to add complexity to a drink. Served in a bright, winter blue mug, the Cabin Fever cocktail is a modern take on a classic Penicillin stirred with crown royal, tawny port, ginger, pineapple, fresh lemon and a spritz of moondog bitters. It's topped with a baby pine cone and finished with powdered sugar. It's winter in a cup.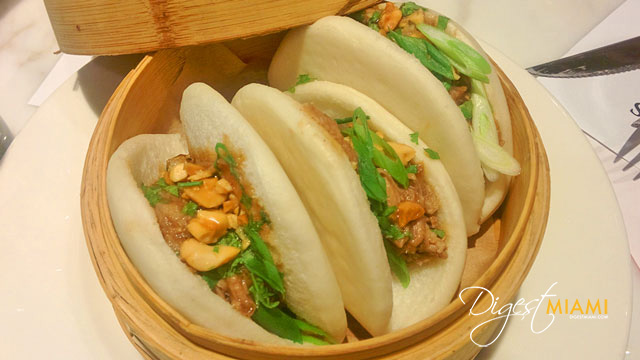 For our sneak preview dinner, McInnis was joined by Earls' Dadeland Head Chef Luke Verkulyen to introduce new dishes created by the Chef Collective. One of our favorites additions are the BBQ Pork Buns. They brought us back to 2013 when McInnis almost took home the title of Prince of Porc with his "Wonder Bread" Pillows at Cochon 555. McInnis says that creating the perfect bun was a tedious process. These perfectly pillowy, soft buns are stuffed with mouthwatering BBQ pork and dressed with hoisin hot sauce, cilantro and roasted peanuts.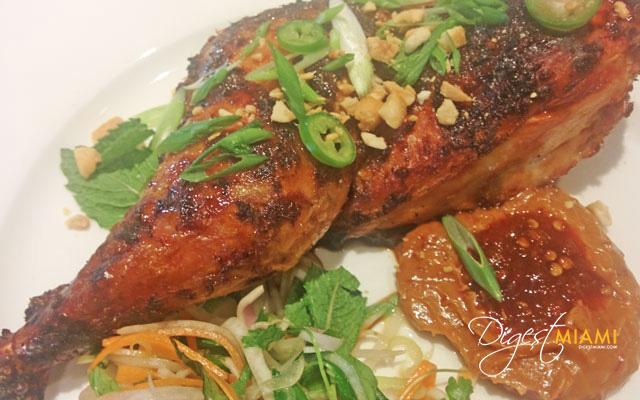 Another standout dish is the Vietnamese Spatchcock Style Chicken. The backbone is removed and the chicken is roasted flat with a lemongrass glaze which yields a moist chicken with crispy golden brown seasoned skin. The half portion is served with spicy peanut sauce and a side of pickled daikon cucumber salad to balance the heat.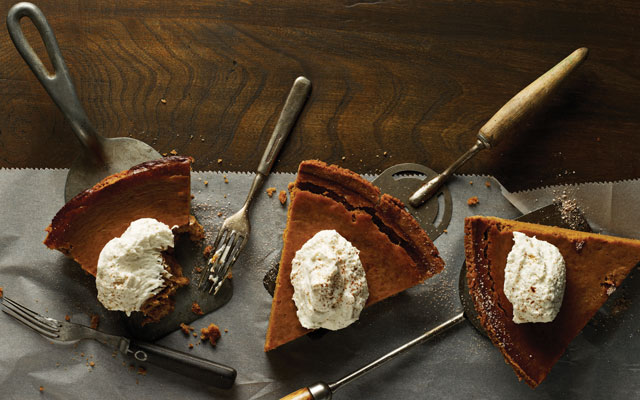 For dessert, Earls celebrates the season with popular flavors of winter and fall. Get yourself ready for Black Friday shopping at Dadeland Mall with a trio of sweet additions including a Chocolate Hazelnut Bar with salted caramel, Warm Gingerbread Cake topped with brown-sugared, oven-roasted apples or the classic Pumpkin Pie baked in a buttery, sweet graham cracker crust.
Earl's Kitchen + Bar is open until Midnight Sunday through Tuesday, 1AM on Wednesday and Thursday, and 2AM on Friday and Saturday.