Wynwood's favorite taqueria, Coyo Taco, has much more to offer than just mouthwatering tacos. Pass through an unmarked door and you will find yourself inside their hidden tequila bar stocked with a selection of tequilas and mezcals to enjoy the grown-up way. In celebration of Cinco de Mayo, we couldn't think of anyone with a greater passion for Mexico's national liquor than Coyo&rsqrsquo;s Chef Scott Linquist. What many Coyo fans don't know is that Scott prides himself on maintaining authenticity in your drinking experience as much as your eating experience. He lives and breathes (and drinks) Mexican… including tequila.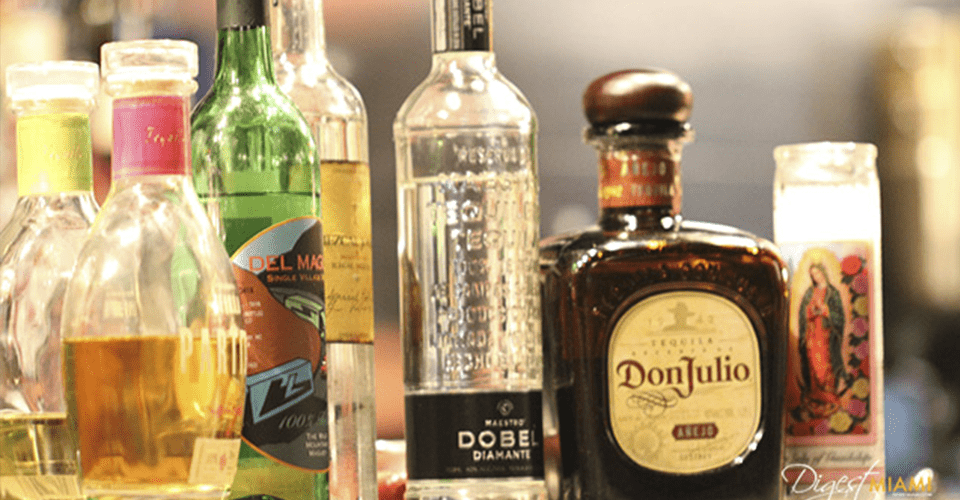 To pay homage to today's holiday, we asked Chef Scott to share more details about his adoration for Mexico's national spirit.
Chef Scott Linquist:
I have been studying the culture and food of Mexico for over 20 years and it just happens that tequila is a big part of the Mexican culture. I love tequila! I have been so immersed in Mexico and its cuisine for so long and I feel like it is almost part of my soul. I always say "I may be a gringo on the outside but mi corizon es Mexicano!"
I am on a huge mezcal kick at the moment and I typically drink it right out of the bottle! It is that good… [yes, he said that] One of my favorite places in the world is Oaxaca. Not only is it the culinary mecca of Mexico, it is also the land of Mezcal and Mole. Not to mention Oaxaca is well known for it's artisans, weavers, pottery, hand painted carved wood figures and has now become a melting pot for artists from around the world.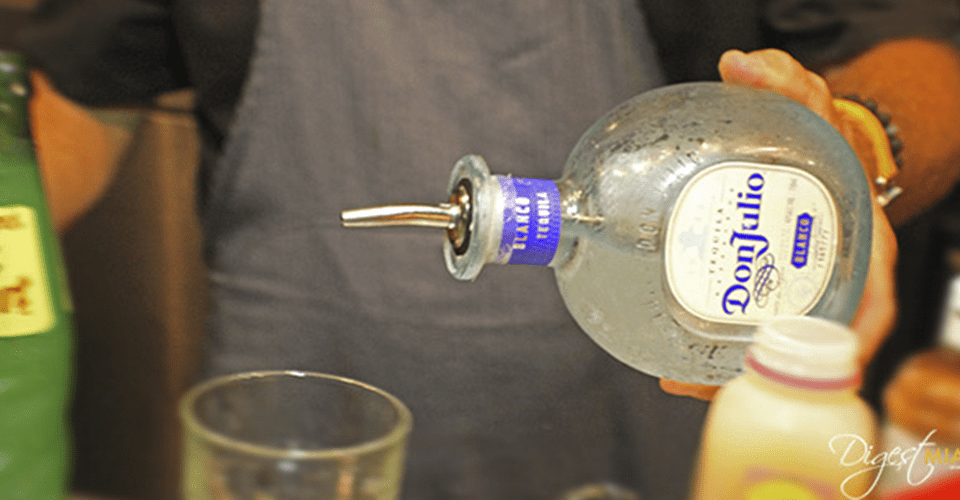 Long story longer… about an hour outside the city of Oaxaca is a small town just past the ruins of Mitla, called Matatlan. As you arrive you see nothing but rows and rows of agave for as far as the eye can see and the roadsides are spiked with tiny little distilleries producing this special spirit the same way as they have for a few hundred years. You walk into any one of these distilleries and you will find a horse or a burro pulling a stone wheel around a pit that is filled with beautiful roasted agave. You will also see a mud oven stoked with the "hojas de Maguey" which are the dried giant leaves from the agave plant, cooking the pinas de agave (the syrupy centers of the agave plant) and then the best part is a copper pot still that is boiling away with this gorgeous nectar dripping from it at a snails pace.
Now is when I get to the special experience… One time while visiting a Oaxacan mezcal distillery, I was so anxious to taste the wonderful liquid dripping from the still I picked up a disgustingly dirty plastic tumbler cup from dirt floor, just below the donkey that was circling the agave trough, so who knows what it was covered with… (of course we know!) I held the cup under the dripping still and drank this fresh warm mezcal straight from the still… it was awesome! I have also visited the towns surrounding Jalisco, which is the hub of tequila production, I've tasted with the master distillers of Don Julio, Herradura and Jose Cuervo on a number of occasions. I also have many tequila experiences that are not quite so pleasant…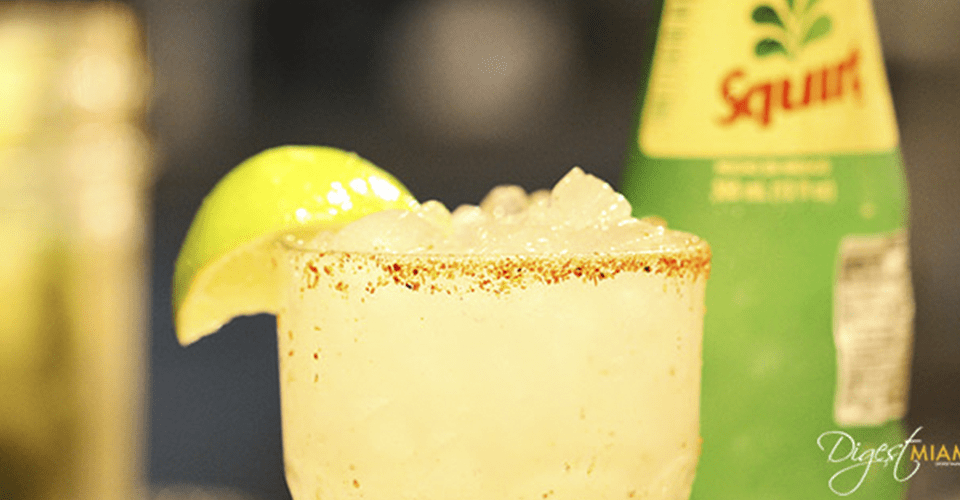 What is the difference between Mezcal and Tequila?
I like to say Mezcal is the Mother of Tequila! It is a primitive version that was created when the Spaniards conquered Mexico and taught the natives how to distill their fermented agave beverage called Pulque into a spirit to become known as mezcal. There are many differences, but lets just say artisanal mezcal is being produced by small villagers the way it has been done for centuries. It is typically not oaked, but nowadays some are… it gains its smoky taste from the cooking of the pinas over an open fire rather than from oak barrels and it is typically a clear silver spirit. Tequila is also delicious, but produced in a much more commercial fashion, it has to be from the states in the local vicinity surrounding the town of tequila and Jalisco.There are four styles of tequila Blanco, Reposado, Anejo and Extra Anejo. Mezcals have different styles as well, joven which is the basic version, tobala which is made from wild agave that is foraged in the mountains surrounding Matatalan and Mitla, and Pechuga which distilled with a raw turkey breast hanging from the inside top center of the still… the evaporated alcohol passing through the turkey breast for some crazy reason produces one of the most special mezcals possible.
Don Julio and Maestro Dobel both are used for a reason! The Diamante from Dobel is delicious! Don Julio Silver is my go to way too often, almost everyday (TMI?!)… And who can resist 1942?! Answer: NO ONE!
But other than those two..
1. El Tesoro Platinum is my favorite Blanco.
2. Partida Reposado is my favorite rep :)
3. Illegal Joven is my go to Mezcal.
4. Del Maguey Pechuga and Tobala have a serious fond place in my heart…
5. Herradura makes a great product at reasonable prices, well except for the splurge Selection Suprema which is super delicious!
6. Casa Dragones is a special one too! It is called a Joven which is a blend of extra anejo and blanco tequilas distilled to create a clear white spirit that still maintains the chocolate and caramel spice flavors of the extra anejo.. this is an expensive, but special tequila!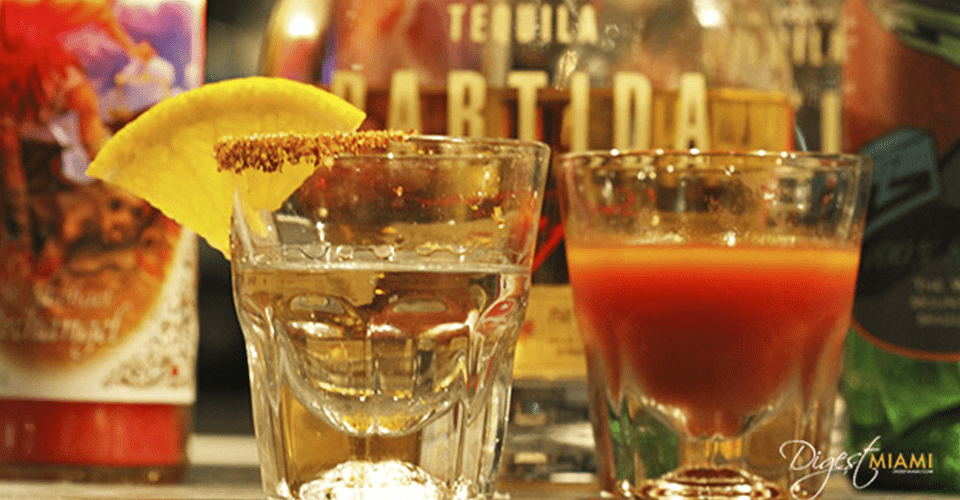 How do you recommend drinking them?
I don't shoot tequila, that is for college kids… I sip it! I am a bit of a traditionalist when it comes to tequila. I really only drink silver or blanco tequila… and reposado because I prefer to taste the flavor of the agave rather than the overwhelming oak of an anejo or extra anejo. That doesn't mean I won't sip a Don Julio 1942 on occasion though… I love a blanco chilled and served straight up like a martini with a squeeze of lime or in any number of traditional Mexican cocktails like Palomas. Reposado, which means "rested," is aged in oak for no more than a year. So, to me it is best "neat" or straight and it is best with a Sangrita to chase it. (Sangrita is a mix of tomato, citrus, hot sauce, Worcestershire, maggi and grenadine.)
Mezcal is good any way you pour it! Best in large quantities… and if you drink it straight you will be shocked when you realize how great you feel the morning after…
Located at 2300 NW 2nd Avenue in Wynwood, Coyo Taco's hidden tequila bar is open daily from 5PM until late. Visit early and enjoy happy hour specials and live DJ sets into the late hours.