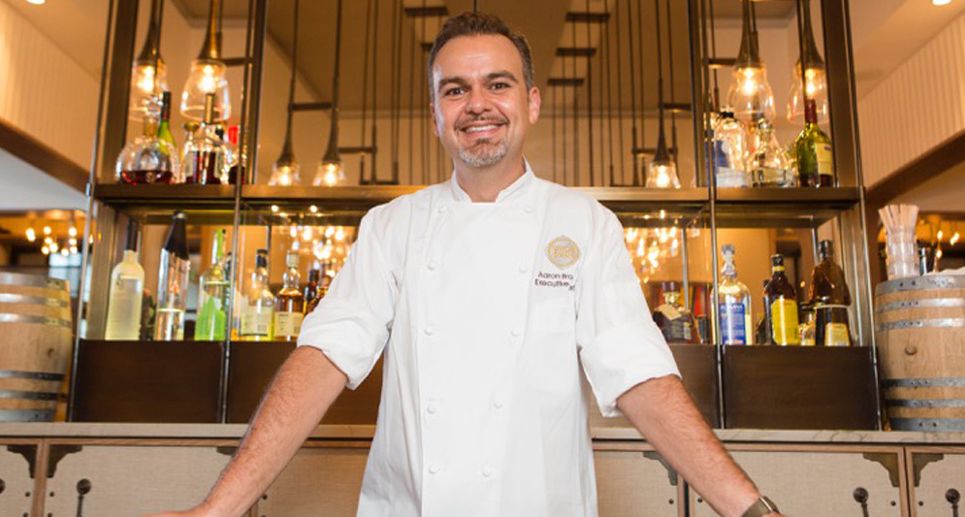 EDGE Steak & Bar executive chef Aaron Brooks is passionate about his profession. A native Australian, Brooks' nine-year journey around Four Seasons kitchens from Vancouver to Boston has orbited around cultures and cuisines, from Pan-Asian to New England. At Edge, a restaurant located inside Four Seasons Hotel Miami, he finds culinary inspiration in the Latin influence with its bright and fresh flavors: tartares spiked with Peruvian aji Amarillo, citrusy ceviches and earthy chorizo croquetas.
Brooks is excited to open EDGE, a modern take on the steakhouse in Miami on Brickell Avenue. His focus is on farm-to-table prime products, all-natural ingredients and perfect techniques. The better-tasting natural grass-fed beef – from family-owned Creekstone Farms in Arkansas – comes in smaller cuts; the intense heat of the special Infra-red grill it's cooked on seals in juices and tenderness and creates a fabulous crust on the outside. There's more meat and less fat to the slow-cooked Berkshire Pork belly from Iowa. As for the seafood, "We go local with mahi, Corvina, wahoo, stone crabs – they're awesome, the best crabs I've ever eaten, and fresh Florida spiny lobster," explains Brooks. "But we also bring in the best of East Coast seafood," he says.
"Our menu is healthy and approachable. We want our guests to feel satisfied without being overwhelmed," says Brooks of the driving culinary philosophy. Food and wine are constantly on Brooks' mind, even when he runs the ING Miami Half Marathon or plays golf. When he's not in the kitchen, you'll find him sourcing local ingredients, checking on his hot-pepper and herb garden on the restaurant's 7th floor terrace, or cooking at home with his family.